All aboard the Super Mario Odyssey hype train! Nintendo has a few more goodies for the game — physical and digital!
Those who will be near Nintendo NY on October 26th and 27th and happen to be My Nintendo members can get an added bonuses when visiting. If you missed out on the My Nintendo check-in reward during the Nintendo World Championships 2017 qualifiers, then get your QR code ready: Yes, the My Nintendo lapel pin is back! Of course, supplies will be limited, so have your QR code at the ready and find the Nintendo representative with the lovely swag bag.
Unable to make it to Nintendo NY? Then there are two new rewards up on the site and they can be yours with the price of some Platinum Points. Simply dubbed Super Mario Odyssey (red) and Super Mario Odyssey (white), these two new wallpapers show off parts of the map that Mario will be traversing in Super Mario Odyssey. While the white version showcases just Mario and Cappy, the red version has the key art piece that teases what Mario can capture with Cappy. Each wallpaper costs 50 Platinum Points.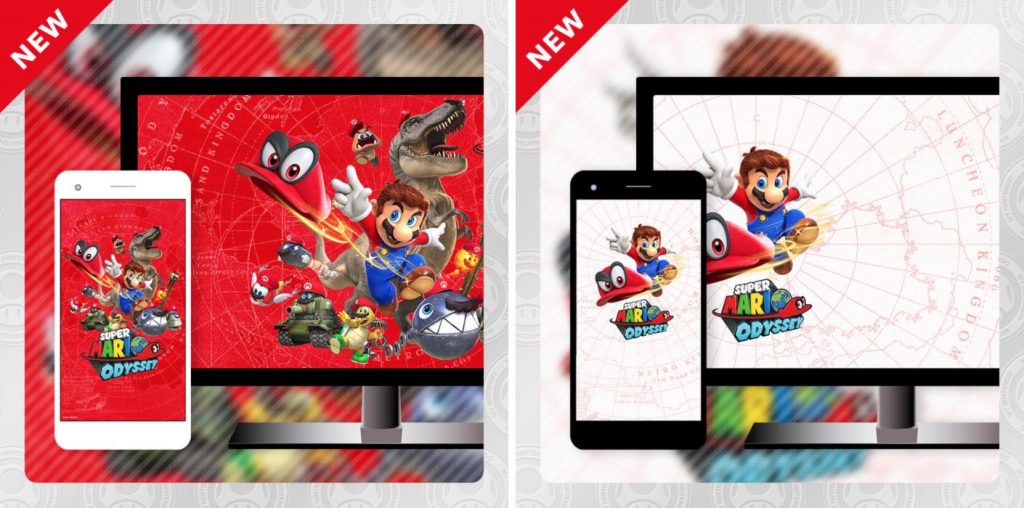 Excited for this Friday? Attending a midnight launch? Will you be heading to Nintendo NY in hopes of scoring the My Nintendo lapel pin? Let us know!
Leave a Comment