Perhaps the NES isn't dead after all. I'm not talking about the NES Classic, which will be back on store shelves next year, but the actual system. A team of artists, programmers and testers have decided to celebrate their country's independence with a special NES game. By the way, happy independence day Finland!
Sold by Aasi Pelit, Perkele! Suomi 100 Vuotta is a collection of three NES games bundled together on one cart. It's currently sold out, but more are being made due to demand.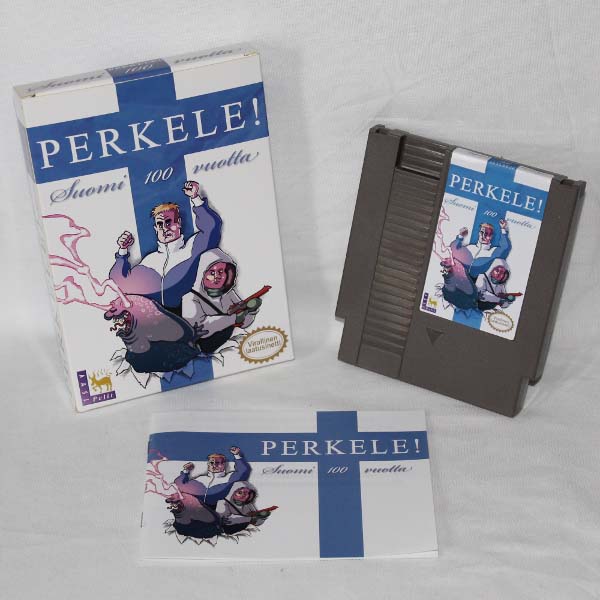 Nakkikioskitappelu is reminiscent of Street Fighter with an aesthetic similar to River City Ransom. Punch out your opponent as you fight through various levels. Saimaannorpan kosto has you controlling a seal that has to ability to shoot lasers from its eyes. Swim through levels filled with enemies, underwater mines and bombs being dropped from above. Crustaceana enemies can also shoot out lasers, and one could only hope that if there are boss battles, the same can happen there. Lastly, there's Talvisota, a game compatible with the NES Zapper. It's World War II and your mission is to shoot Russian troops with the game's final boss being Stalin.
YouTuber Mikko's Adventure has uploaded a video of attending the launch party for the game. They interviewed the team and got some footage of all three games. With the interview being in English, we can't recommend watching this enough!
Leave a Comment