Fans of the Nintendo Switch aren't strangers to perfect scores. The Legend of Zelda: Breath of the Wild received reviews with ten out of tens left and right, as well as nines with various decimals attached to them upon its release. For those who have speculated that Super Mario Odyssey will have the same fervor or close to it, you'll be happy to know that Edge magazine has certainly confirmed that.
Initially announced as a delay due to an embargo, Edge tweeted out that subscribers would receive their printed copies tomorrow. Five hours later, user JPickford on rllmuk forums gave eager fans some exciting news by sharing one simple image.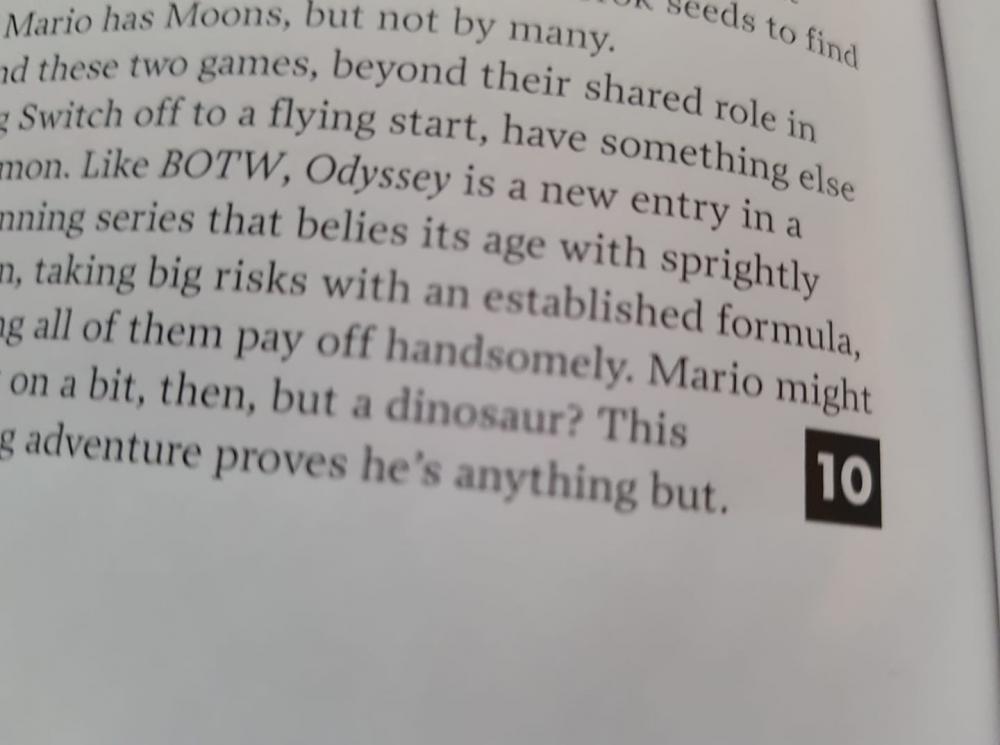 It's a ten out of ten. A perfect score. There's nothing posted on Metacritic as of yet, but Super Mario Odyssey may be tying Breath of the Wild here and causing discord (in the best way possible for Nintendo fans) in this year's lists for Game of the Year 2017.
We're almost two weeks away from boarding the Odyssey and disembarking at various kingdoms. How many perfect scores will grace Mario and Cappy's adventure by the end? We're about to find out!
Leave a Comment