Warning: Beware! The following content contains a spoiler concerning some end game details in Super Mario Odyssey. If you want to go in blind and experience Mario and Cappy's adventure across the world not knowing anything about the game, then click that back button with a flick of a hat and sit tight for the game's release later this month!
We're good? Ok, for those who are still here…
Mario has Cappy. Thanks to Cappy, Mario can "capture" non-hat-wearing citizens of various kingdoms.
Princess Peach has Tiara.
Bowser has an unnamed top hat.
Following the logic that's been laid out in Mario's next adventure, we've kind of figured that any character who possesses headgear like Cappy can also do the same thing: capture another being.
Nintendo dropped a few new trailers and TV spots last night. Of the three that were released in Japan, we noticed something interesting: There's a very familiar white, spiky top hat resting on top of a Banzai Bill. Also, that Banzai Bill has very different eyes, resembling that of a particular King Koopa.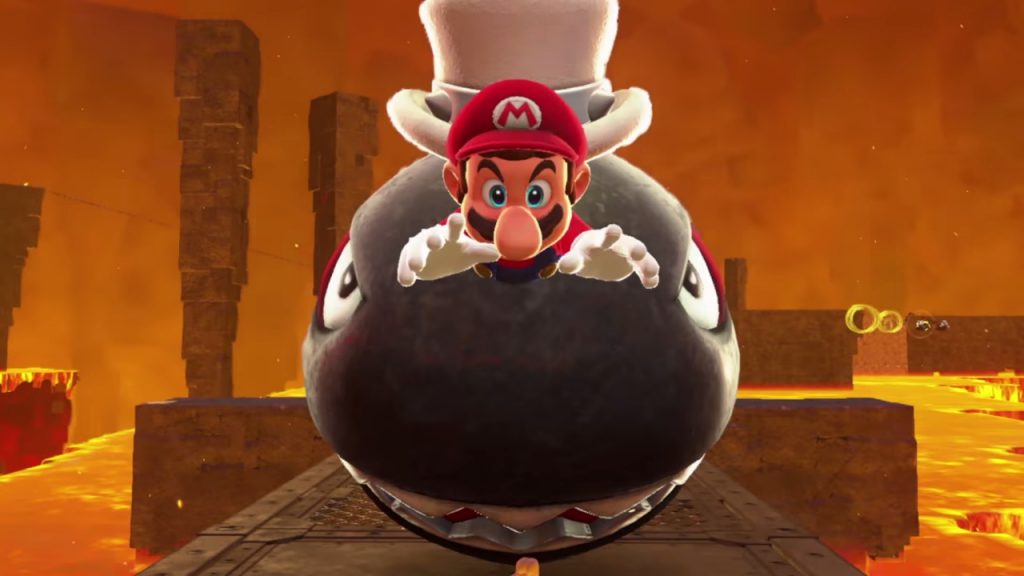 So yes, we can say for sure that Bowser will be able to "capture" minions and other characters. People have joked and theorized about the idea of Mario and Bowser capturing each other using their hats (which may not happen at all). For now, we know that at some point during the final boss battles, Mario will be in Bowser's dominion and will be chased down by a Bowser captured Banzai Bill.
For those who stuck around, what enemies are you hoping Bowser will also capture? And what about Princess Peach? Personally, I'm crossing my fingers that she'll be able to shine with this ability, thanks to Tiara.
Leave a Comment