Alongside Nintendo's launch of the complete Super Mario Odyssey page comes its all new Fire Emblem Warriors website, right in time for the game's October 20th release on the Switch and 3DS.
Upon entering the site, you'll find yourself face to face with a full page of Marth and a variety of gameplay sequences fading in and out behind him, giving you a brief glimpse of what you can expect in just a few weeks. Scrolling down the page will provide you with the usual list of navigational links that help highlight the major features within FE Warriors: Heroes, Gameplay, amiibo, DLC and Pre-Order. While most of the categories contain fairly basic information, you may find that the amiibo page of interest. It features a close-up look at figure functionality of the upcoming Chrom and Tiki amiibo, along with a general idea of what you can expect to receive when scanning in one of the eight previously released Fire Emblem amiibo. You'll find more detailed explanations of Chrom and Tiki's amiibo offerings there as well.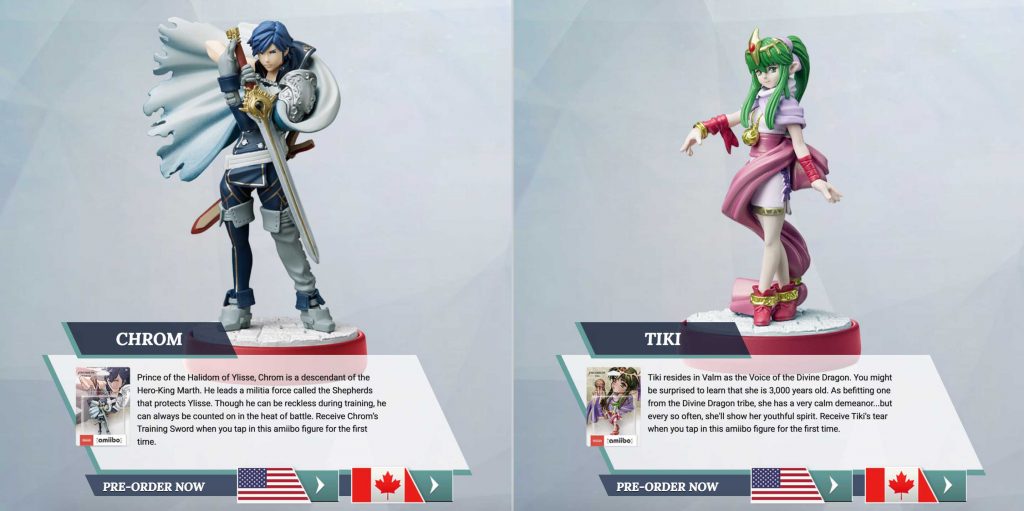 We'd also like to point out that, if Fire Emblem is new to you and you don't have any experience with the previous Warriors games, the Gameplay page could be of some use when it comes to understanding the game's strategical and tactical elements. A useful GIF of a battlefield map, as well as a brief look at the contents that make up a camp, can prepare you for your adventure by helping you understand how to build and enhance characters in between battles.
We highly recommend you having a look at this beautiful new site. It's the perfect way to get even more hyped over the upcoming release — Fire Emblem Warriors will be on your Switch and/or 3DS before you know it!
Leave a Comment