Thanks to r/Splatoon, we now know Japan's Splatfest. Leave the toilet paper behind, as this month's ink smackdown is all about your battle style rather than… personal preferences with hanging toilet paper.
From October 8th at 3:00 p.m. JT to October 9th at 3:00 p.m. JT, squids and kids alike who have the Japanese copy of the game will duke it out. Will Team Power, lead by Pearl, be victorious or will Team Stamina, lead by Marina, outlast the 24 hour celebration?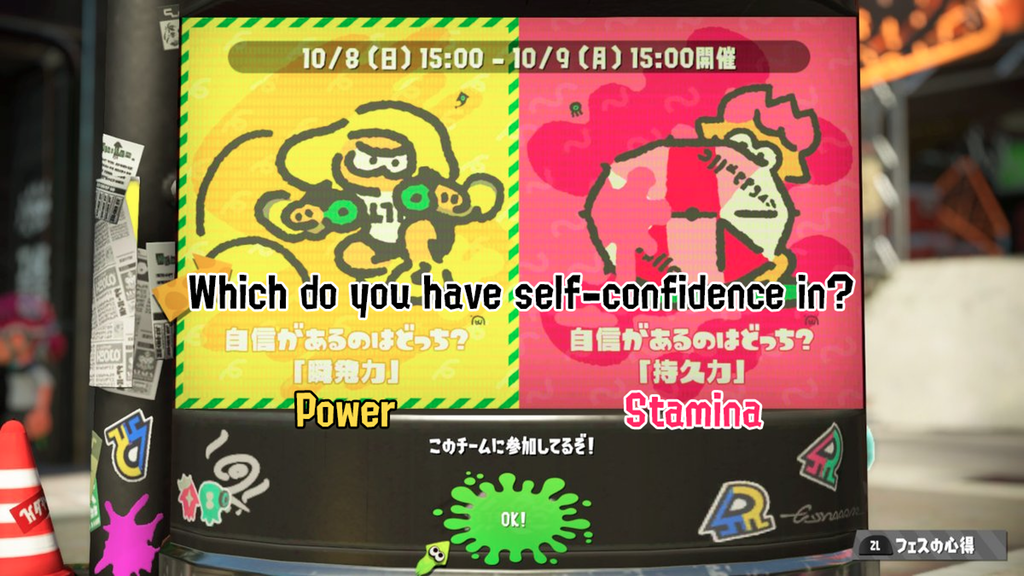 North America's theme has yet to be announced. Anyone hoping for a Halloween themed one that doesn't involve wanting to chuck toilet paper at trees?
Leave a Comment