UPDATE: Nintendo of America has confirmed that Golf Story will be available in the US eShop on September 28th, the same day the European release hits.
Chip, slice, and drive your way to golfing greatness in Golf Story, coming to the eShop on #NintendoSwitch on 9/28! https://t.co/pRNbGotb3J pic.twitter.com/4nkKZ3ZK1o

— Nintendo of America (@NintendoAmerica) September 25, 2017
---
Despite appearing in two recent Directs and getting a lot of buzz, Nintendo and developer Sidebar Games have been frustratingly vague about Golf Story's general "September" release date. As we approach the end of the month, many were skeptical the curious indie title would launch as planned, but it looks like those worries were unfounded.
The European Switch eShop now shows Golf Story's release date as this Thursday, September 28th, alongside the rest of the week's eShop update. The game will be £13.49/€15.00 and it takes up 893 MB.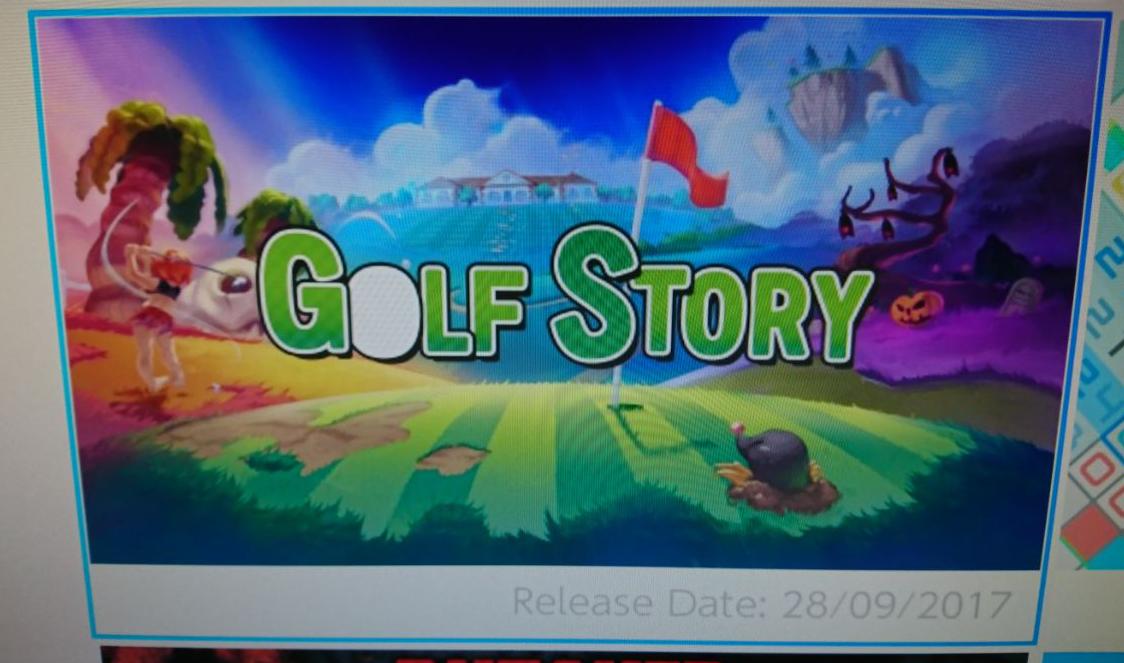 Golf Story is set to be a strange hybrid of RPG and golf gameplay, complete with an expansive story. Players will be able to tackle both standard and miniature golf, as well as various side activities.
Chances are we'll see Golf Story hit the US eShop this Thursday too, but if it doesn't you can always open a European Nintendo account to grab it early.
Leave a Comment