Ever since the Game Boy, Picross games have been synonymous with Nintendo consoles, from Mario's Picross all the way up through Picross 3D Round 2 last year. Now it's been revealed that Jupiter, the developer behind the vast majority of these titles, is making the leap to Switch with Picross S.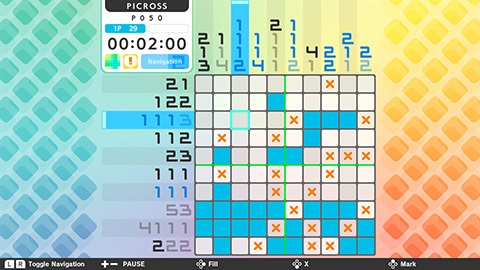 Players will be able to tackle 200 puzzles, and a two player mode will be available too, perfect for those Joy-Con sessions.
Picross S should cost $7.99/€7.99/£7.19 when it hits the Nintendo eShop next week on September 28, so get ready to start breaking some tiles!
Leave a Comment