Released over the weekend, Metroid: Samus Returns has a few more goodies added onto the My Nintendo's rewards page. Whether you're having some issues navigating around SR388, or you want to refresh your desktop or home screen, there are plenty of new additions to pick from when it comes to the new collection of Samus themed gifts.
Another Prima Starter Guide is available, and for 10 Gold Points you'll have access to 23 pages from the complete guide. Want the entire guide on Metroid: Samus Returns? Included is a 15% off coupon.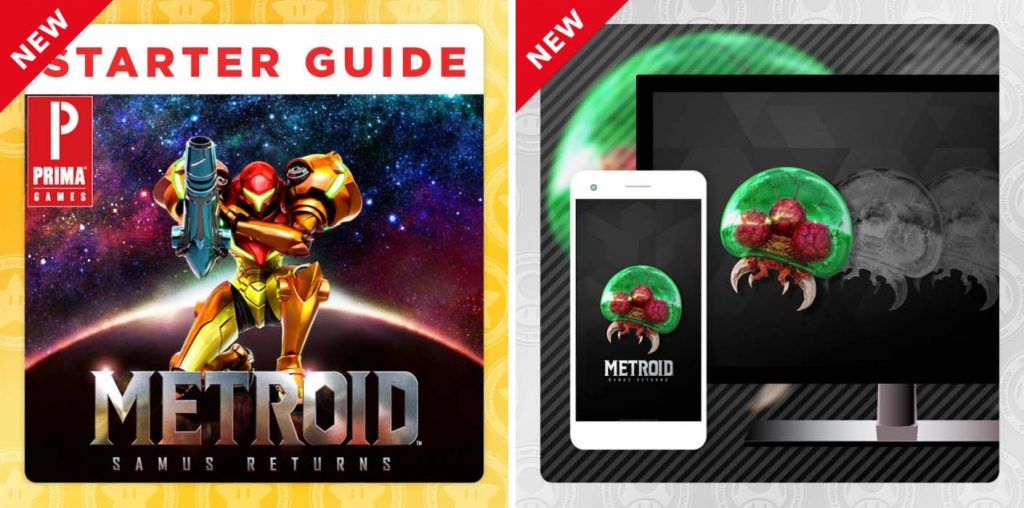 Joining the previous two wallpapers added in My Nintendo's last rewards update, these two new wallpapers are giving Samus and Baby Metroid more love. In Wallpaper C, Samus is battle action ready and in the midst of taking down a Zeta Metroid, whereas Wallpaper D shows off a stylized Baby Metroid sporting both color and black and white x-ray-like designs. The standard wallpaper price of 50 Platinum Points is in effect, meaning the entire set of Metroid themed wallpapers will set you back 200 Platinum Points.
How have you been enjoying Samus' foray back into the "2D" world? And will these rewards be gracing your computer?
Leave a Comment