With its launch just over a month away, we're startlingly close to being able to play Super Mario Odyssey to our heart's content. Thankfully for those going digital, Nintendo of Japan has updated the game's store page with more details regarding its file size.
Super Mario Odyssey will take up 5.7GB on your internal memory or microSD card. For comparison, Super Mario 3D World took 1.7GB on Wii U, Mario + Rabbids Kingdom Battle requires 2.3GB, while the Switch's other heavy hitter, the Legend of Zelda: Breath of the Wild, is 13.4GB pre-DLC.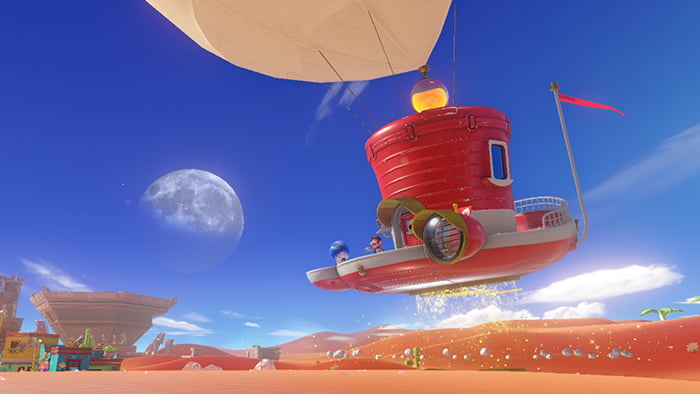 The relatively small file size is no doubt a good sign for those who are still relying on the Switch's in-built 32GB storage, but we'll have to wait and see if Odyssey is expanded with post-launch DLC. We'll be sure to bring you more coverage as we approach the game's October 27th launch!
Leave a Comment