It's that time again. Here at Nintendo Wire we're going over the latest additions to Splatoon 2. We're being spoiled this week with a new weapon and map! Plus something fishy is going on at Grizzco Industries…
Hello gorgeous
It has style, lacks grace, but you can mow down an entire enemy team with the latest weapon to be added to Splatoon 2. Sorry Tenta Brella fans, you'll have to wait a bit longer. The Heavy Splatling Deco is being bedazzled into the game.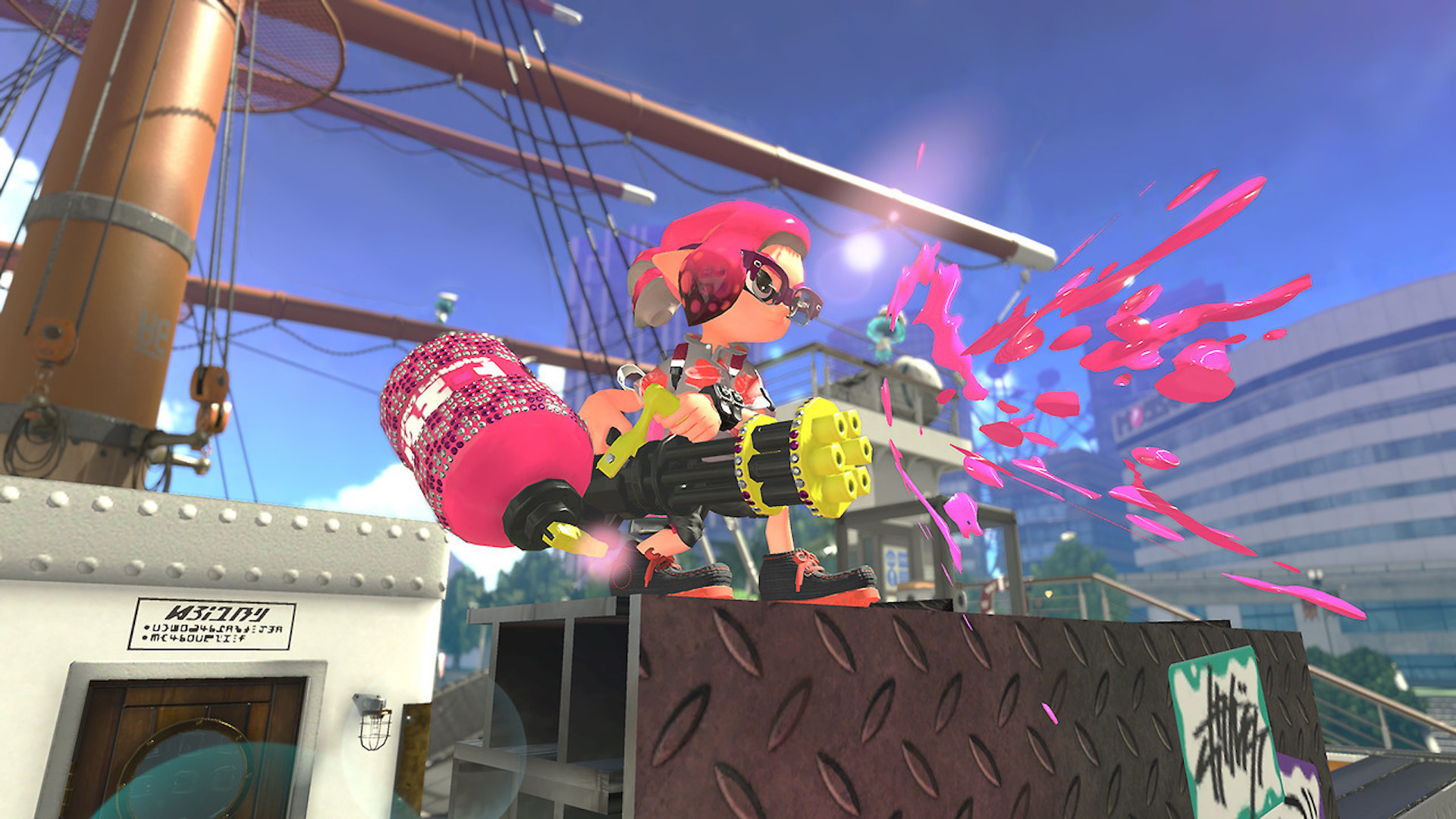 Besides the sparkly aesthetic, Splash Wall and Bubble Blower are being packaged with this heavy contender. Get ready for Splash Wall to be the defensive sub weapon in your time of need and for the Bubble Blower to get that quad-squad kill when you need it the most.
Kelp Dome my friend
Maybe a favorite, maybe most hated, or perhaps you never did play it on the original Splatoon, but regardless of your experience, Kelp Dome is back! Slightly tweaked and announced during this week's Nintendo Direct, you can claim all the turf you want in this new area.



Sure thing, Mr. Grizz
For those following the spoilers of Splatoon 2, you might have had an idea as what would happen during the next Salmon Run. Nintendo Versus, the company's competitive, eSports focused Twitter handle, spilled the Salmon Eggs even more so with how Salmon Run's next 30 hours will go down. Now that we're over 12 hours into the session, it is quite the doozy!
Weapons are randomized and there's even something special thrown in there – the Grizzco Blaster. I know Mr. Grizz said not to take it with you after leaving Spawning Ground, but I so totally want to unleash that modified, super fast firing Blaster in Turf War. Could you imagine it in Rainmaker? Make it happen Squid Research Lab!



So my fellow Squid Kid enthusiasts, have a stellar, ink filled weekend of gaming!
Leave a Comment