Earlier today during the Nintendo Direct, fan favorite Lyn was revealed for Fire Emblem Warriors – and while it was a widely loved and applauded move, it had more impact than even initially thought.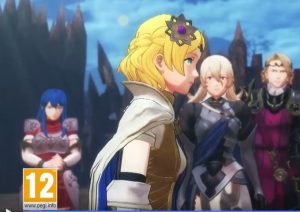 For one, the new trailer – or at least the European version – includes two characters previously speculated for the title, Caeda and Navarre, both from Shadow Dragon. While Navarre is hiding behind Marth's shoulder in one screenshot, Caeda is in plain sight for another. It seems likely that the two will at least make appearances in the game, and the chances of the them being playable is also somewhat high (perhaps more so for Caeda).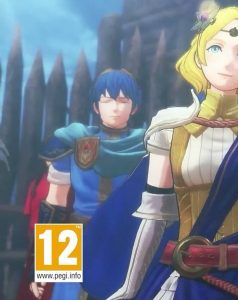 Meanwhile, the official FE Warriors website updated to include Lyn's info – which sparked some more speculation, as the sprite on Lyn's page matches that of a supposedly "leaked" special edition box art to the game released several days ago. We didn't report on it due to it seeming like yet another doctored leak, but the fact that Lyn's sprite matches up exactly seems to suggest that it could be legit. In addition to characters already revealed, the box art shows sprites for Caeda, Tiki, Anna and Celica.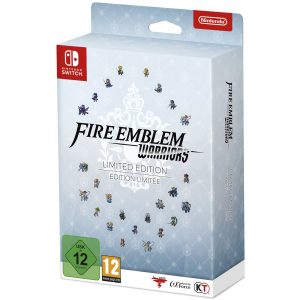 Of these characters, Caeda and Tiki seem most likely – both show up in the box art, and Caeda pops up in the trailer while Tiki's had a known amiibo for months. Anna is already confirmed to be in the game (her render is the icon for the FEW twitter, even), and her being playable isn't too far of a stretch. Celica seems a tad out of place, given that she's missing her fellow Gaiden/Echoes co-star and lover Alm, but if Navarre is indeed in the game as suggested then he might be too. At this point it's all up in the air, and anything is possible, but these characters seem like more likely additions than others.
Do you think these characters will make it in the game? What other choices could be waiting in the wings? Sound off in the comments below.
Leave a Comment