Since it was revealed and distributed in Japan earlier this year, the Ash Hat Pikachu event Pokémon has been one of my most sought after this side of Marshadow. With the movie coming out in about two months, the Pokémon Company has given us the where and how on getting these unique variations on the world's favorite Pokémon, according to a recent post by IGN.
Every week you'll be able to go to the Pokémon website and grab a serial code for a designated hat style. By the sound of things, you may only be able to get one of these via this method though. I imagine the original hat style will be pretty popular, but I'm tempted by the Unova design, if only to represent a generation I love. You can spot the schedule below: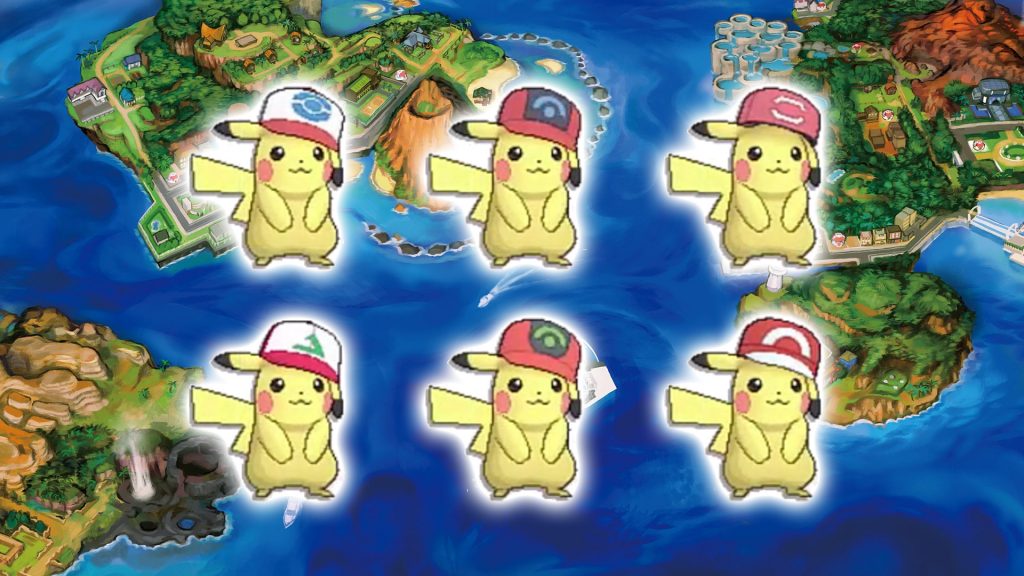 September 19 – 25 Ash's Original Cap Pikachu
September 26 – October 2 Ash's Hoenn Cap Pikachu
October 3 – 9 Ash's Sinnoh Cap Pikachu
October 10 – 16 Ash's Unova Cap Pikachu
October 17 – 23 Ash's Kalos Cap Pikachu
October 24 – 30 Ash's Alola Cap Pikachu

There's also going to be a specialized version of Ash's Pikachu, this time wearing the hat from the I Choose You movie. This one will be the most elusive of all, available only during the limited screenings of the film via QR code, and will give you access to an in-game event for the soon to follow Pokémon Ultra Sun & Ultra Moon. You'll also receive a special TCG card featuring Pikachu in the same hat and posed with the Rainbow Wing to celebrate the occasion, just like the old days.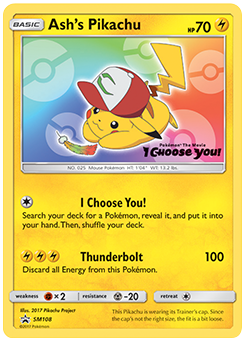 We'll make sure to keep you posted during the weekly distributions and for any other developments. In the meantime, let us know your favorite version!
Leave a Comment