As Niantic mentioned in a previous blog post, EX Raid battles would begin testing on September 6th. Since we already spotted some legendary birds and are off running around catching legendary beasts one month at a time, then it must be Mewtwo's turn.
These EX Raid passes have started to make the rounds. Thanks to Pokémon Trainer and Redditor broseph23 we also have a look at the pass itself and what it entails.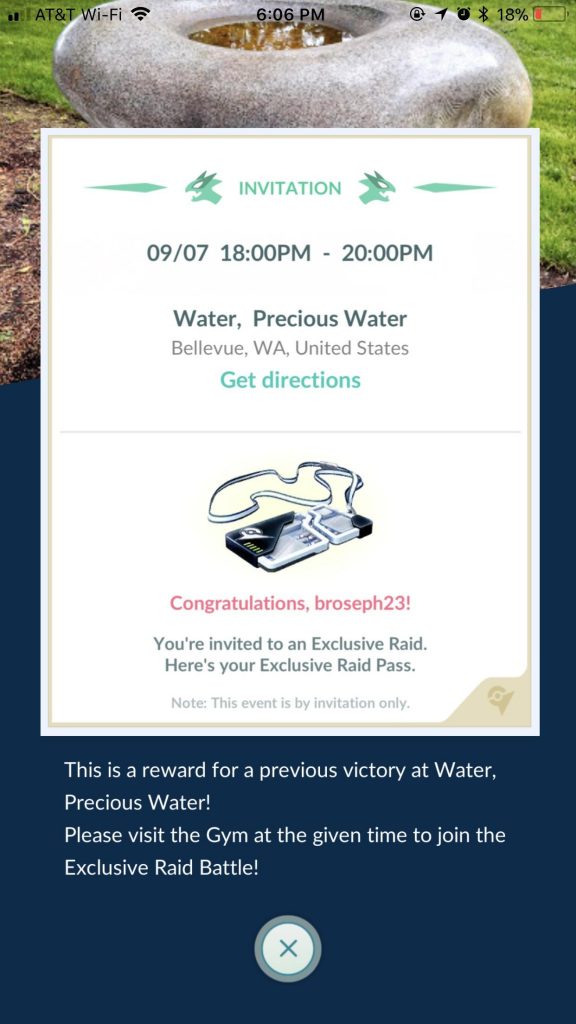 On September 7th from from 6 to 8 P.M. PT, the "Water, Precious Water" gym in Bellevue, Washington will have a new resident. Entry is only admitted with this special EX Raid pass in hand.
Outside of what's being posted on r/TheSilphRoad, r/PokémonGO, Twitter and more there's only been one recent response from Niantic and/or official Pokémon GO accounts. Courtesy of the Japanese twitter account for the game, it has been confirmed that EX Raids are in the testing phase and that passed would begin to be distributed.
It's been a little over a year since Pokémon GO was released… are you ready to cap off your legendary summer?
Leave a Comment