Budding evil geniuses, prepare for a hefty dose of maniacal laughter and expositional monologuing: Rising Star Games officially announced 88 Heroes – 98 Heroes Edition is plotting a course for world domination on Switch this October!
The chaotic 2D platformer initially received its claim to fame for sporting quite the unique gameplay concept. Each dastardly level completed or untimely death suffered results in a uniquely skilled hero taking their place. With only 88 minutes to blaze through all 88 stages, it'll take every one of your 88 mercenaries to put an end to Dr. H8's nefarious plot.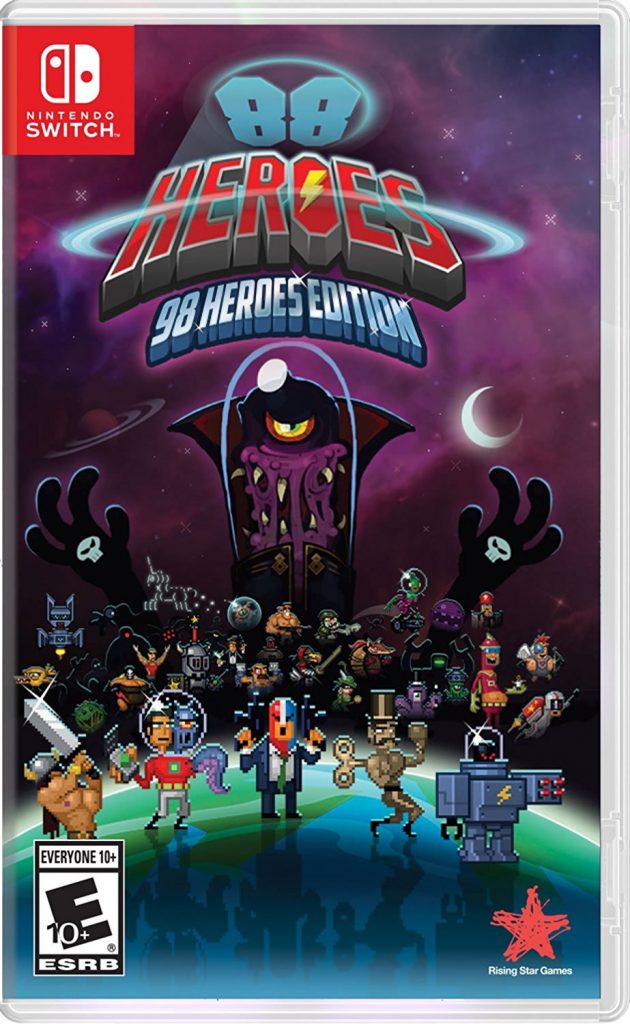 Best of all, the game's release on Switch will prove the definitive version of the original, including both the 'RSG Champions' pack and upcoming 'H8 Mode Activate' DLC. These neat additions add a little bit of crossover indie flair to the full package — like Rusty from SteamWorld Dig, Gunborg from Zombie Vikings, and Conga Master — alongside eight hardcore challenge levels to seriously test your platforming prowess.
Look forward to picking up 88 Heroes – 98 Heroes Edition either physically or digitally in North America on October 2nd. Other regions won't have to wait long to get in on the action when it releases overseas just one week later on October 10th.
Leave a Comment