Teased last month, Cyanide & Happiness' third Kickstarter is live and it's centered around the team's first adventure game. With a goal of $300,000 (and past $90,000 at the time of this writing), there are plenty of stretch goals available, in true Kickstarter fashion. The team behind the brand will be joined by Roger Barr, of Skeleton Crew Studios, and Jacob West in crafting the game.
Somewhere between the $500,000 and $25 million goals lies a simple "Switch Please" marker that's labeled with question marks. We're definitely intrigued at the possibility of that goal being met, as well as what a Cyanide & Happiness game would be like on the system. Before that goal is hit though, there are eight others that need to be met. So far, the game is planned to be on PC via Steam, and the first console given priority in this current generation is the PlayStation 4.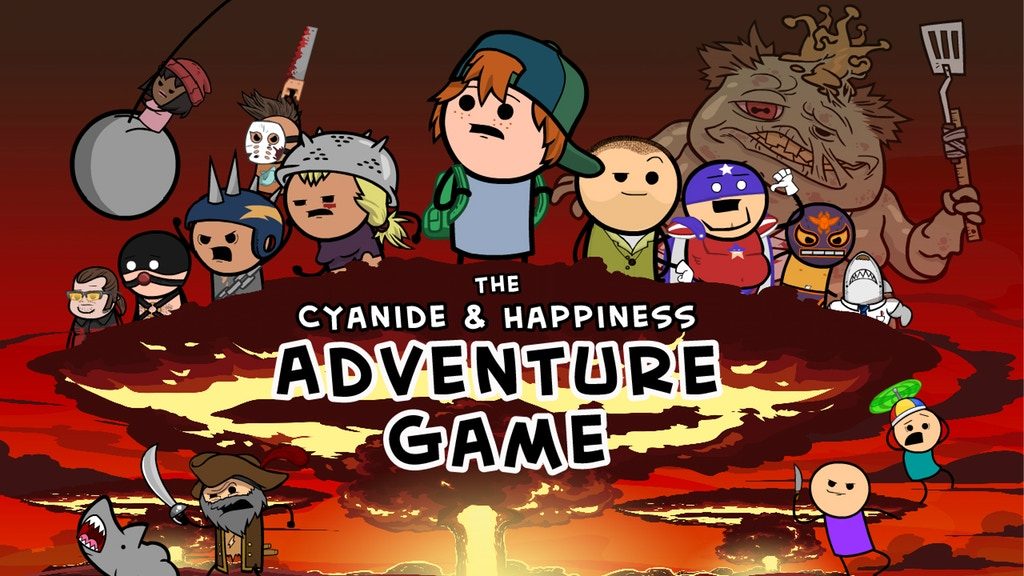 Fan of Cyanide & Happiness? Head on over and pledge your amount of "take my money" as the early bird tier still has some spots available. Why get the game for $29.99 when you can get it for $20? You'll just have to wait for December 2018 to roll around to claim your download code.
Cyanide and Happiness' humor and wit will undoubtedly translate well to an adventure game. Are you ready for it?
---
Announcement made via Explosm.net
Leave a Comment