While many games started to forgo the dual screen nature of the DS line of handhelds once the 3DS arrived, one RPG series from Atlus kept it up to high acclaim – Etrian Odyssey. Soon even that long standing support will change though, with the series' director Shigeo Komori shedding some light on the next game in a recent Famitsu interview (via PersonaCentral).
According to Komori, he "would like to deliver a "festival"-like game that can be said to be another culmination [of the series]" and that this new entry would be the "last game in the series that will have a map to be drawn on the bottom screen on the Nintendo 3DS."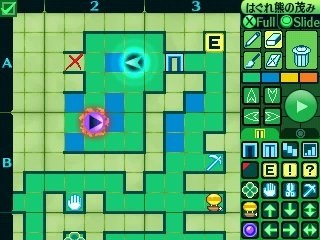 While he doesn't specify the studio is moving to support the Nintendo Switch, it wouldn't be a surprise given Atlus has already announced a Shin Megami Tensei title for the system.
Before then we'll see Persona Q2 from the same team, as well as a localization of Etrian Odyssey V. After those, we'll just have to wait and see if this 3DS swansong ever makes its way west.
Leave a Comment