A Splatfest, a new weapon and a new gear item? It's barely the first of September, but that isn't stopping Splatoon 2 from making fresh new additions.
BEHOLD THE FORGE SPLATTERSHOT PRO

Dropping tonight at 7:00 p.m. PT, a couple hours before Splatfest, Sheldon will have the Forge Splattershot Pro for sale. Paired with Suction Bombs and the new special Bubble Blower. A nice changeup from the regular version, especially if Point Sensors and/or Ink Storm just isn't your thing.
CORPORATE SHILL GAME EXPANSION PACK
Grizzco has a new item in its payment plans for all active squid employees. The Anchor Life Vest is the latest and greatest in the Grizzco clothing line — but it probably won't save you from being splatted. The gear can make a fresh outfit when paired with the Snorkel Mask.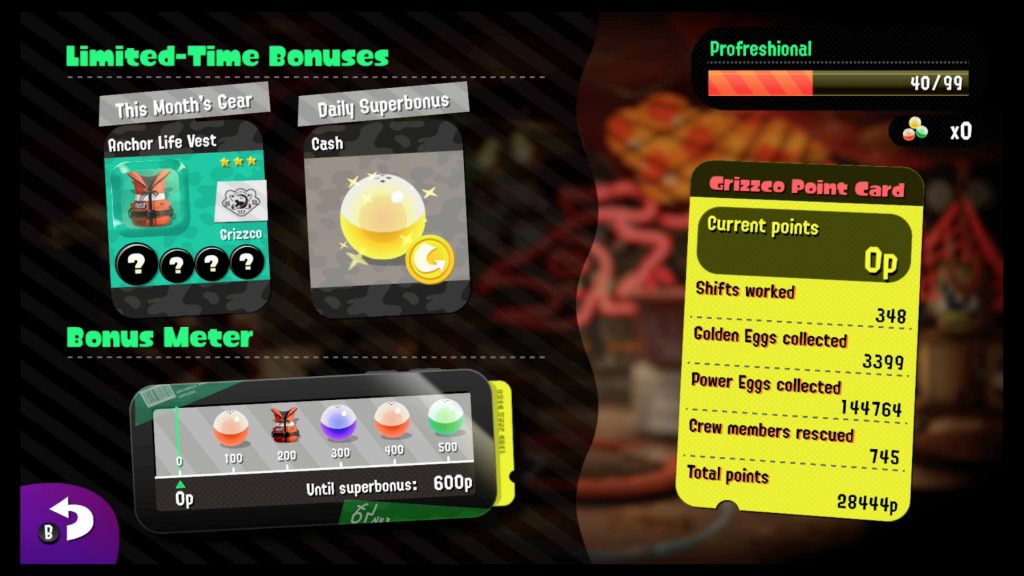 TO FLY OR NOT TO… WHERE DID YOU GO?
A friendly reminder that the battle of the splatting between Team Flight and Team Invisibility will be starting at 9:00 p.m. PT | 11:00 p.m. CST | 12:00 a.m. ET tonight. Shifty Station's new version for this showdown has already been teased and it looks like someone has been gardening in Octo Valley. This will also be Manta Marina's first Splatfest, so you can expect to see that in the rotation.
The first round of maps will be The Reef, fan favorite Humpback Pump Track and Shifty Station. Last, but not least, don't forget to pick your side and scrub your Splatfest tee to loot all those sweet chunks. We have to make the perfect gear to survive Ranked Mode after all.
Leave a Comment