It was one of the most intriguing games to come out of the Nintendo Switch's reveal event back in January, but we haven't heard a peep from Square Enix regarding the pixelated RPG Project Octopath Traveler since. Thankfully that'll soon be changing, with the game getting a presentation slot during the company's Tokyo Game Show stage schedule.
You can check out the full schedule over at Gematsu, but in terms of Project Octopath we know that its segment will run from 9:55 a.m. to 10:40 a.m. Japan Time on September 23rd, with producers Tomoya Asano and Masashi Takahashi on hand. It's worth noting that both of them also produced Bravely Default.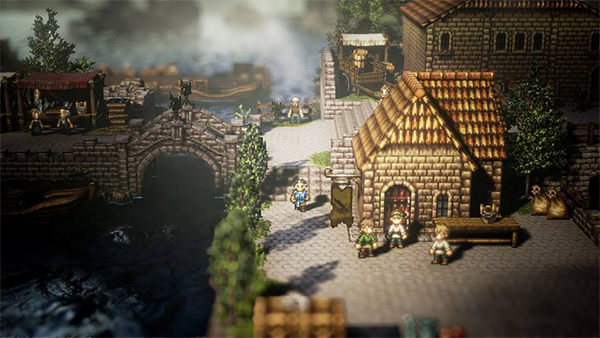 Later that same day, at 14:00 p.m. Japan Time, we'll also see some more Lost Sphear gameplay with various Tokyo RPG Factory members providing commentary.
The entire day of streams will be available to watch via YouTube, though they'll presumably be in Japanese. Still, we'll endeavor to bring you the latest news as it happens!
Leave a Comment