Octopi and kindness are both so cool. Nicalis gets this and has announced a new game that asks the hard-hitting question: "Can octopi and humans coexist?"
Save me Mr Tako will take place in a world where the two species are at war, unable to understand or accept the other. Thanks to an act of kindness towards a human, our hero Mr Tako will be able to venture onto land to bring his brand of pacifism to the surface dwellers and learn a little bit about them at the same time. It all sounds both cute and the right kind of weird, coming from French indie developer Christophe Galati. This is a game that's going to let me meet an octopus fairy — I have to be on board.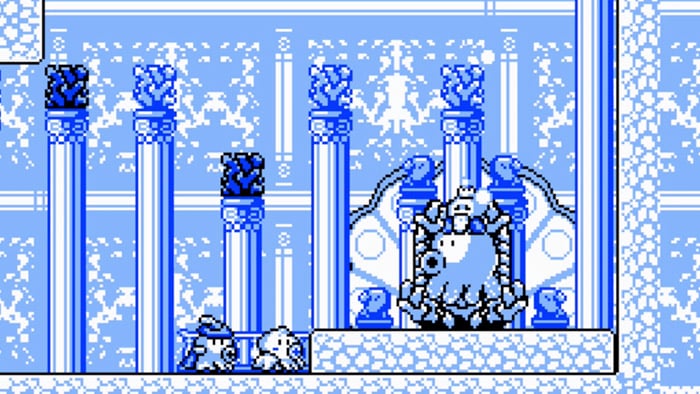 Every aspect of the cephaloplatformer is set to emulate the Game Boy experience, calling to mind early Kirby titles. Coming from me, that's a huge compliment, and the aquatic theming is a definite plus. You'll be able to wear 50 different hats over the course of Save me Mr Tako to access new abilities across the game's 16 dungeons and 19 boss encounters. The visuals and sound design are purposely being limited to Game Boy standards, making this one fans of the classic handheld will want to keep their eyes on.
No word yet on pricing or a specific date, but rest assured that you'll be able to get Save me Mr Tako: Tasukete Tako-San on your Nintendo Switch in the fourth quarter of 2017.
Leave a Comment