European fans of Atlus games have always had a rough time, relying on third party publishers to bring the Japanese studio's games over to the region, often months or even years after their North American launches. Things got a bit more secure last year with Deep Silver obtaining the publishing rights, but now parent company Sega is finally going all-in by starting a new Atlus publishing team in London.
GameIndustry.biz relays the news, staying that it will enable Atlus "to better support fans with the special edition sets and products that they currently offer in the US and other markets."
Noteworthy Atlus games on the horizon include the 3DS titles Radiant Historia: Perfect Chronology, Etrian Mystery Dungeon 2 and Shin Megami Tensei: Strange Journey Redux, with Persona Q2 further afield. A Shin Megami Tensei game is also heading to the Nintendo Switch, though we don't know much about that one yet.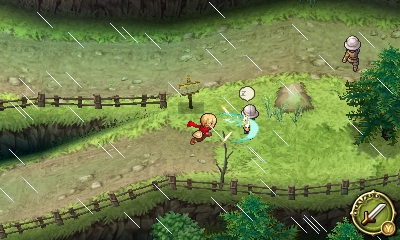 Hopefully this means the games will launch day-and-date across regions moving forward!
Leave a Comment