Finally! Ever since we saw that the Nintendo Switch was getting a Splatoon 2 themed bundle with new Joy-Con colors, the game and stickers (in Japan only), Splatoon fans have been clamoring for the oh-so-fresh package. While Europe's bundle had the Neon Red/Blue Joy-Cons swapped in, they still had a pretty fresh box. Now it's North America's turn.
A week after the next Splatfest, Walmart stores across North America have dibs on this bundle. What's inside? The bundle includes "a download code for the Splatoon 2 game, a fresh carrying case and colorful new Joy-Con controllers in Neon Pink and Neon Green." Throwing that case in there has the bundled priced at $379.99, but given how retailers have made their own bundles in the past, the combination of the contents and this price point is quite tame.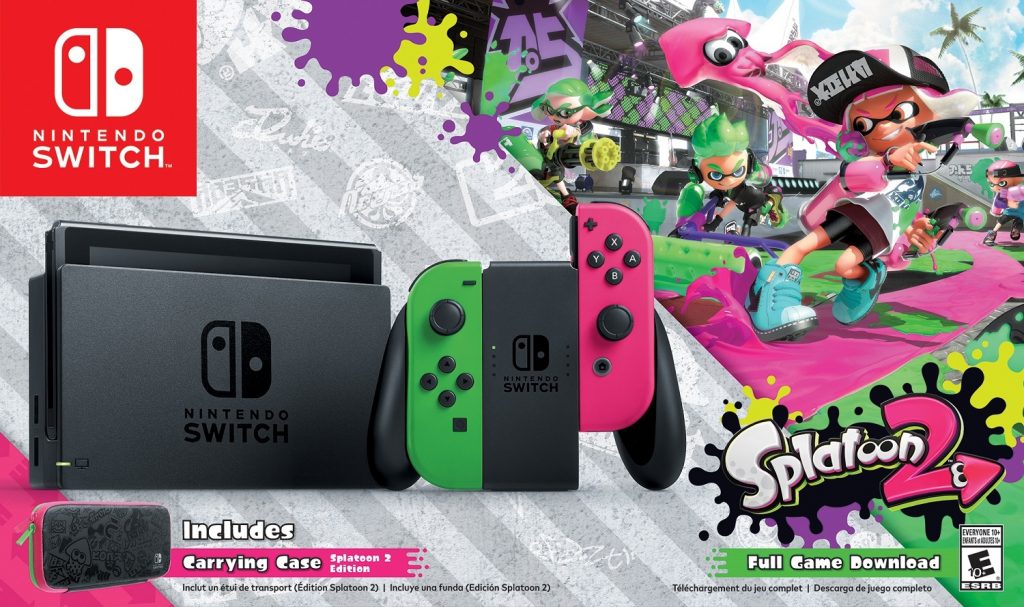 There's no word if this is a timed exclusive yet, but if you want this bundle then you'll have to head to Walmart on September 8th.
---
Source: Nintendo PR
Leave a Comment