While the world still recovers from the bloodshed (er, inkshed) and accusations of a broken point system following the Great Condiment War, Nintendo has felt the need to divide the community again. The theme for the next Splatfest is: "Which superpower would you choose: flight or invisibility?"
Nintendo of Europe tweeted the announcement this morning, stating that the Splatfest will occur during the first weekend of September. According to traditional Splatfest patterns, Pearl will be Team Flight, while Marina will be Team Invisibility, which will no doubt factor into this already difficult decision (although Flight is clearly the better power).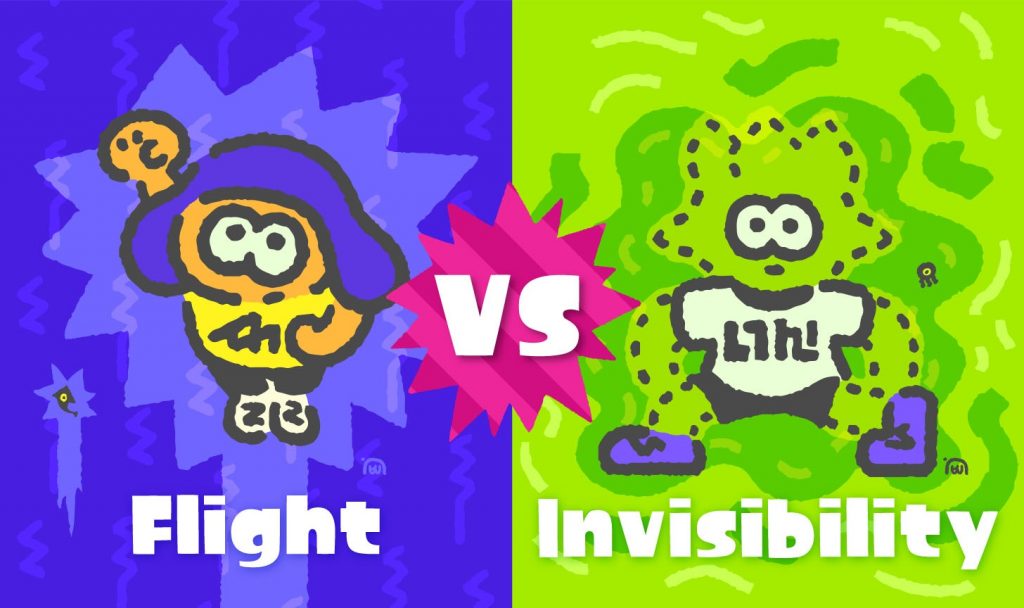 Which team are you on? Let us know in the comments and on Twitter!
Leave a Comment