Following the leak of the cover of the new issue of CoroCoro this morning, where a seemingly new Lycanroc form can be seen, a brand new form was revealed on the latest episode of Pokénchi. The new form looks similar to Lycanroc's Midday Form, however with darker, orange-ish colored fur, green eyes and what appears to be the beginnings of Lycanroc's Midnight Form's mane.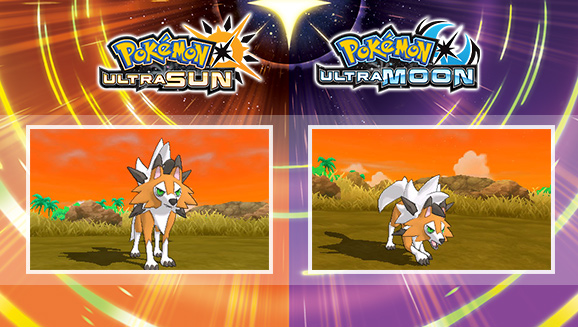 According to a tweet from The Pokémon Company, this new form is Lycanroc's Dusk Form. A post on The Pokémon Company's website states that this new form cannot be added to your party via normal methods, and to check back soon for more news concerning Lycanroc's new form. As soon as more info is available, you can be sure we'll report it right here on Nintendo Wire!
Pokémon Ultra Sun & Ultra Moon releases on November 17, 2017, pre-order them now!
Leave a Comment