We all know winning at Splatoon 2 may require good reflexes and coordinated teamwork — and the right outfit and weapon are just as important. Gear makes the squid, with abilities giving you tweaks and edges to set you apart from the other urchins out there vying for chromatic superiority. It's also the best way to express yourself out on the field, and believe me when I say that fashion and style are just important as winning.
Squid kicks
The Japanese Splatoon 2 Twitter page understands this, and it looks to be starting a series of spotlights on the various brands available to all you squiddos out there. Rockenberg is the first of these, with multiple shots of its patented leather footwear. The screenshots themselves are great, but stealing the show (or is it shoe?) this time is a polaroid style shot of an Inkling modeling some stunning, punk-style boots in a matching leather jacket. I never thought I'd be covering aquatic adolescent attire, but thinking about it now, I feel that's exactly what makes Splatoon so special.
フットウェア専門ブランド「ロッケンベルグ」。
レザーブーツで名を馳せた老舗ブランドだが、その品質の高さと抜群の履き心地で、根強い人気を誇る。
近年は、ブランド力と技術をイカしたアパレル展開にも力を入れている。
ここのブーツはちょっと値が張るが、大切に使えば一生物だ。 pic.twitter.com/PfLPZWs8x1

— Splatoon(スプラトゥーン) (@SplatoonJP) August 1, 2017
イカの世界に存在する数々のブランドをご紹介してきたが、これで一通りが出揃った。
ギアは見た目で選ぶもよし、ギアパワーで選ぶもよし、お気に入りのコーディネートを探してみよう。
見た目にも機能にもこだわるなら、「ゲソタウン」もチェックすることをオススメするぞ。 pic.twitter.com/p7LLAv8XfO

— Splatoon(スプラトゥーン) (@SplatoonJP) August 1, 2017
Ooo, shiny…
That's not the only way to look fresh out there on the battlefield, though. It's come to light that if you're out there making a name for yourself in Ranked Battle, your weapon might start sparkling to let everyone know you're getting hot and can't be stopped. Keeping the streak alive should be your goal regardless, but earning that shine shows you're a cut above the rest and on your way to being the best.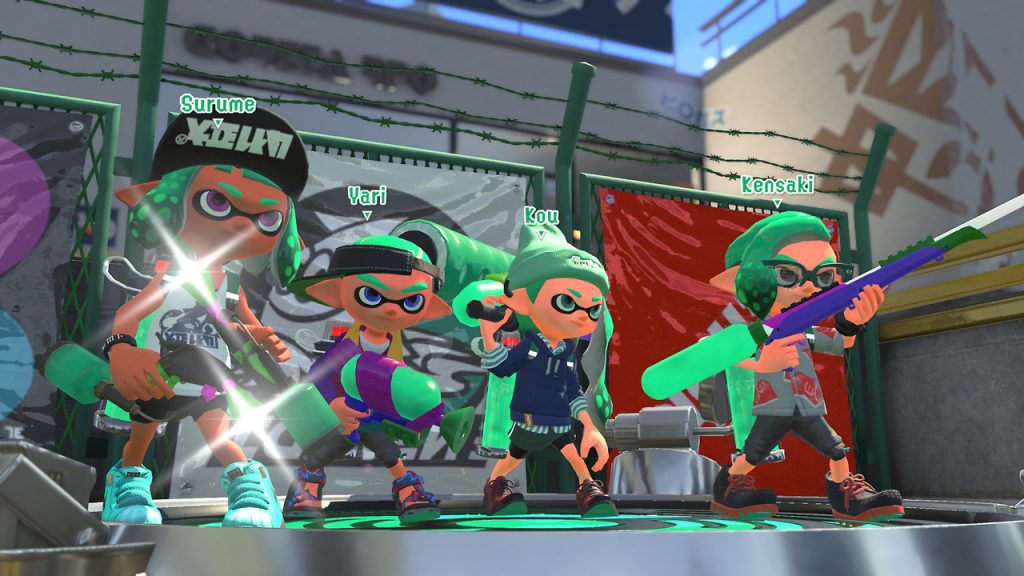 A long day's work
Last up for all you working class heroes toiling away for Grizzco, a new monthly prize is available if you're able to put up a good shift over in Salmon Run. The headlamp equipped helmet isn't too tough to get, though remember you can keep going and going to unlock more with different abilities, trading in any unwanted doubles with cash or ability chunks.
It should also be a bit easier to get your wage and bonuses now, with the scheduled times leaning more towards 24 hour windows of availability instead of 12. It's a step in the right direction for what's ended up the surprise star of the Splatoon 2 experience.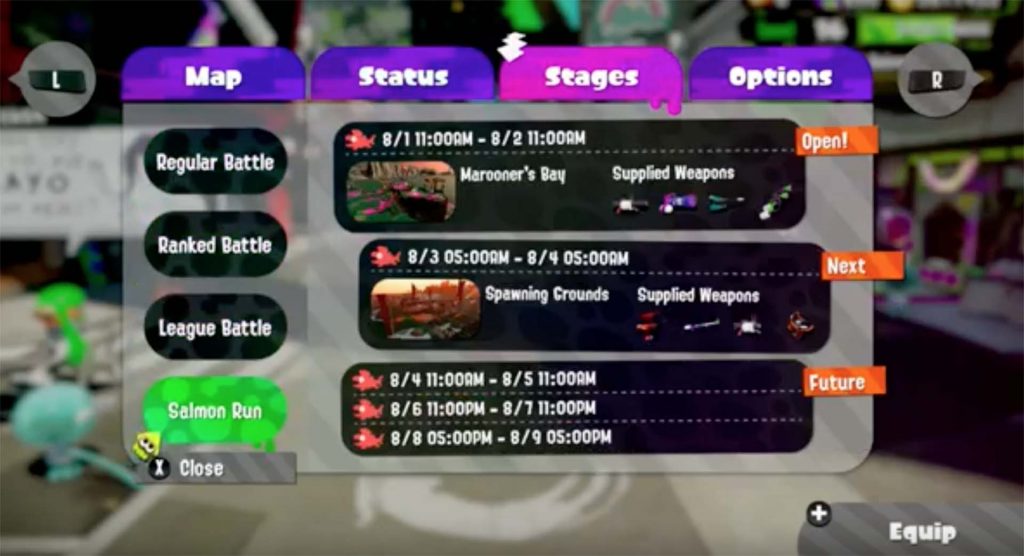 Leave a Comment