Just a few moments ago, the official Nintendo Facebook page announced that pre-orders for the upcoming Super Nintendo Classic Edition will start to hit retailers later this month. Nintendo also re-confirmed that it will be shipping a significant number of additional systems to retailers throughout the year.
We appreciate the incredible anticipation that exists for the Super Nintendo Entertainment System: Super NES Classic Edition system, and can confirm that it will be made available for pre-order by various retailers late this month. 

A significant amount of additional systems will be shipped to stores for launch day, and throughout the balance of the calendar year.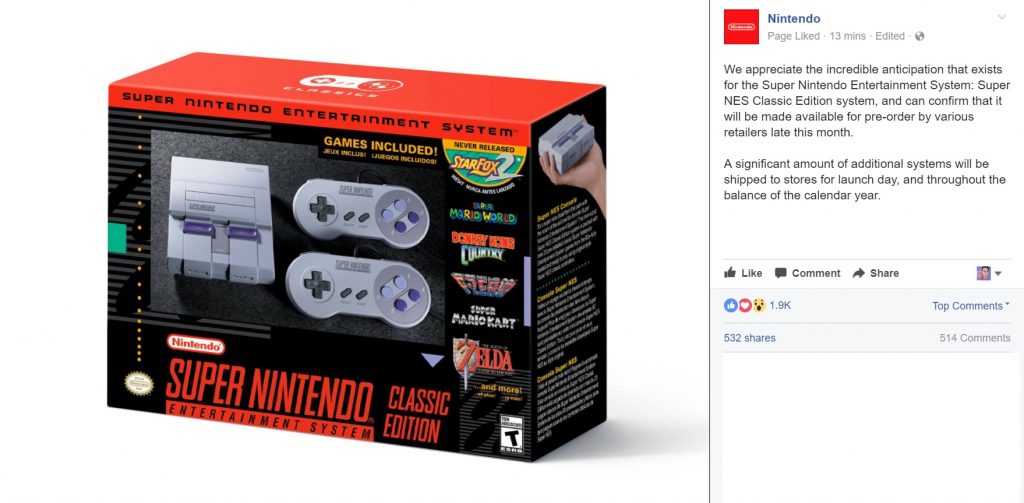 No word yet on an official date or time that pre-orders will go live, but stay tuned for more details as we get them.
Leave a Comment