Select media and Nintendo ambassadors were invited to San Francisco for a media event last month. Today, it looks like the embargo date for what was shown off has been lifted and it's full of Mario + Rabbids Kingdom Battle goodness! The game will be out in four short weeks and now we're seeing more content outside of the single player demo that's been making the convention rounds.
Spooky Trails + Boo
The third world in Mario + Rabbids Kingdom Battle is Spooky Trails; Ubisoft shared footage of this boo-tiful new area this morning via the company's Ubiblog.
Not only that, we now have confirmation that Boos are in the game. They'll play friend or foe to just about anyone:
"That's right, everyone's favorite mischievous ghosts, the Boos, are haunting the world of Spooky Trails and hitching rides with anyone who walks too close to them. Friend or foe, the Boos are happy to mess with anyone they can, teleporting their target to a random place on the map and throwing your best-laid plans into disarray. Boos might cause trouble by placing an enemy on your flank, or they might help you out by moving your hero close to your objective. The mission we played challenged us not to vanquish every enemy, but to get one of our heroes to a highlighted area clear across the map. As you can imagine, the meddlesome Boos did not make this easy."
So, er, pray to the RNG overlords for Boos to operate in your favor, or else matches could go south very, very quickly.
While not 100% confirmed, the Phantom of the Bwahpera might be this land's boss. If you listen closely or check out the video on Ubisoft's YouTube page and read the subtitles, the ballad he sings is quite hilarious.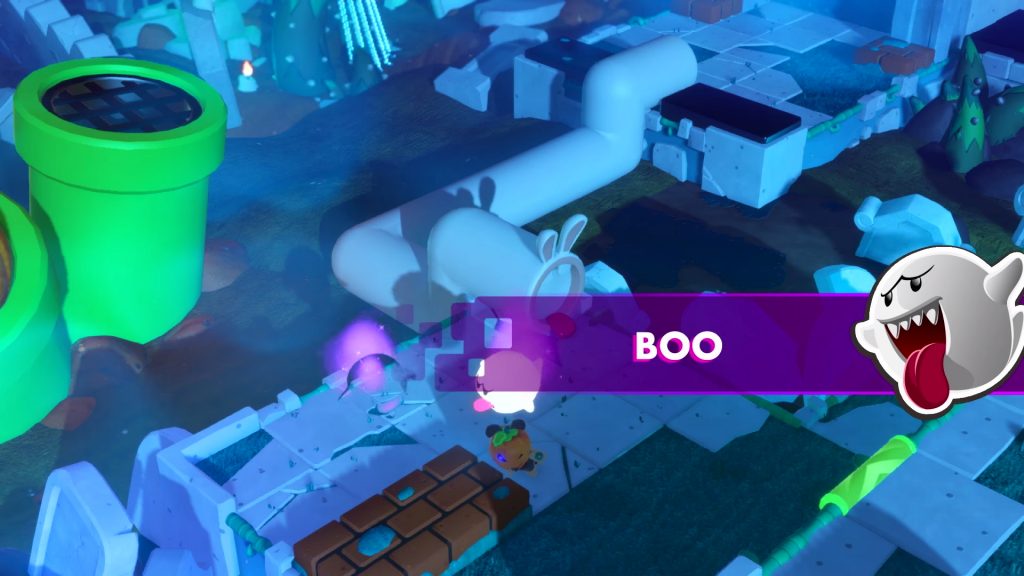 Skill tree
Those fortunate enough to play the 20 minute demo that has made the rounds, starting at E3, were given a glimpse into abilities. Now we're getting more information about this RPG staple. Divided into four categories — Movement, Attack, Technique and Other — each character will have their own, unique abilities and cost in-game currency to activate. Judging by the numbers under each character's portrait, these purple orbs/blobs needed to activate skills are tied to characters.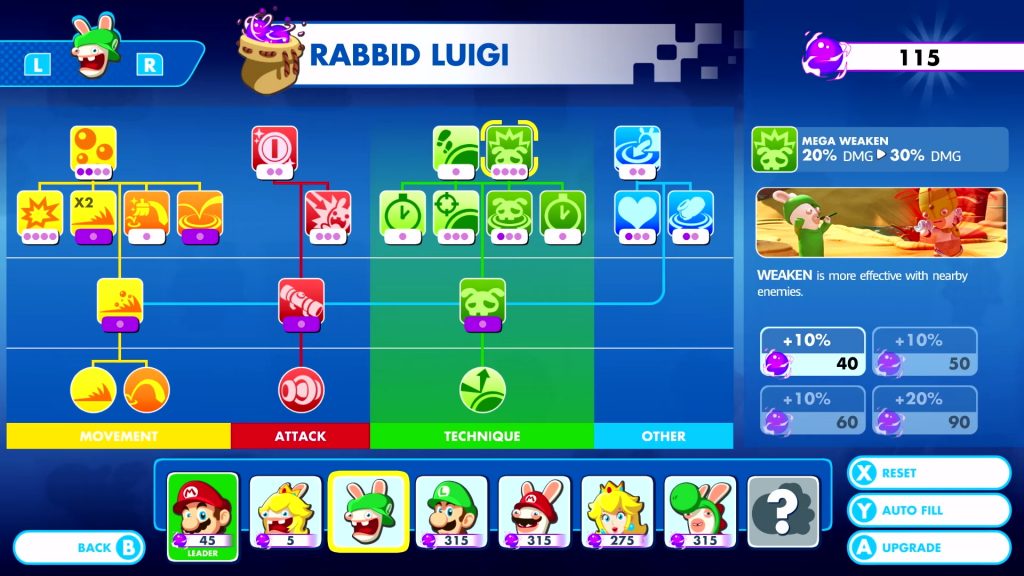 Co-op
You and Player 2 will really have to work in tandem in co-op mode. Each player will control two characters, both of which you pick out in the character selection screen beforehand. This setup lives by the "there's no 'I' in team" saying, as friendly fire could quickly aid in ending a match.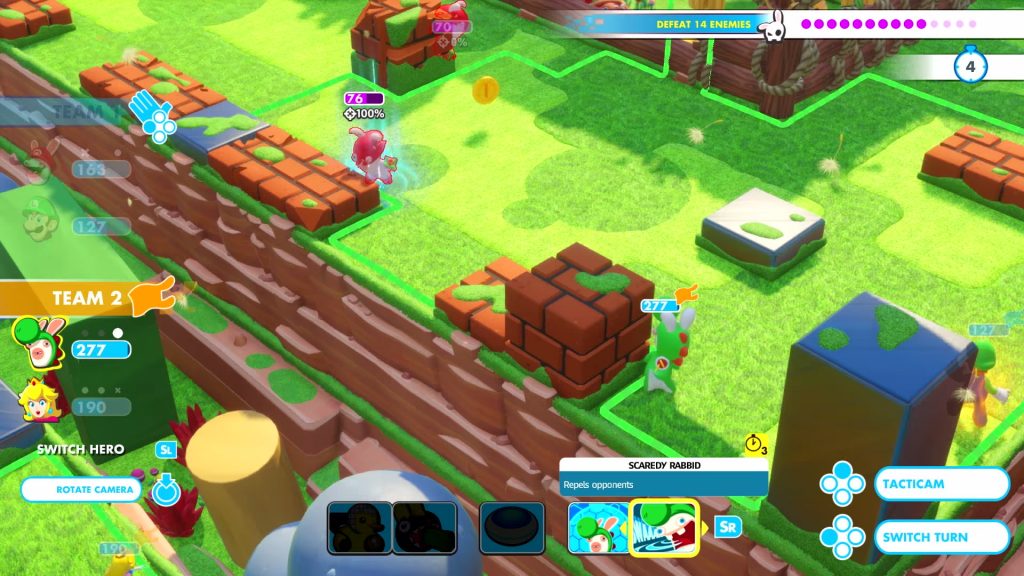 Sherbet Desert
More segments of Mario + Rabbids' multiplayer mode was featured, this time shown off by YouTube channel Achievement Hunter. Sherbert Desert, a land of milk and honey, looks pretty sticky — and if a Rabbid throws honey on you, you'll be stuck in the same spot for a bit. This particular map's challenge involves taking out 20 enemies, and with friendly fire in play, it'll be quite a battle to power through.

Will you be taking part in combating the Rabbid invasion this month?
Leave a Comment