Over the weekend during San Diego Comic-Con, Mattel set up a large table in the Nintendo Lounge area. Throughout the day, representatives for the Hot Wheels brand were letting attendees have a "let's-a-go" with their upcoming take on the Mario Kart series, aimed at ages eight and up. Available starting in October, and only at Toy"R"Us (in-store and online), the initial toy line will include a starter set and standalone kit.
From Mattel:
"The starter set includes Mario and Yoshi characters with themed Gaming Controllers for each, as well as 26 Mario Kart themed pieces that you can build into an iconic mushroom-shaped track set. The track also allows for additional 20+ configurations.

The track set includes a pit lane to recharge your hazards and overtake your opponents! Hazards include authentic gameplay elements such as banana peels and turtle shells."
For all this, the starter set has a SRP of $134.99.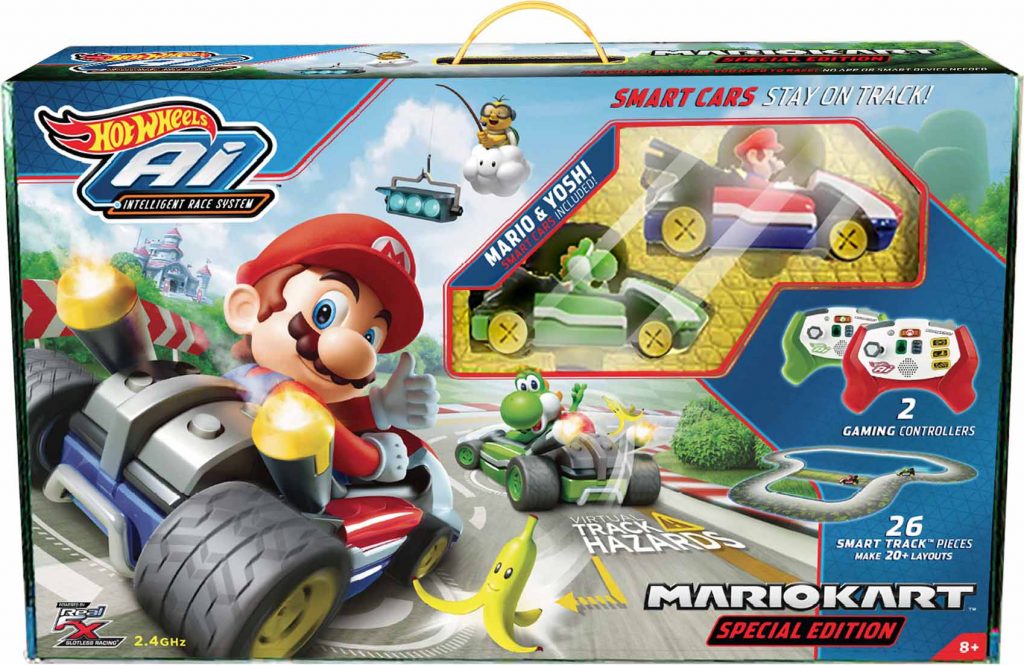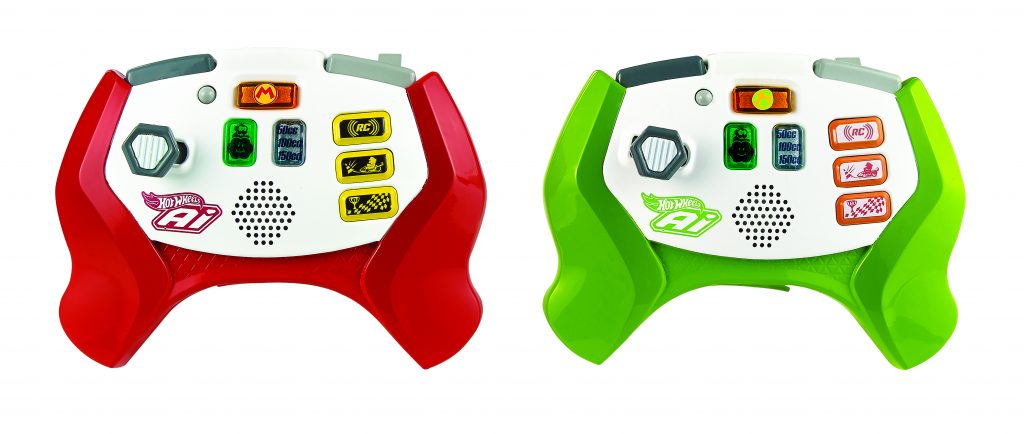 As for other characters, Luigi only will be available at Toys"R"Us as a standalone in October. Before the end of the year, Bowser and Princess Peach will join the lineup of riders and will be sold at various retailers. Each character released outside of the starter kit has a SRP of $24.50 and will come with their own themed cartridge kit.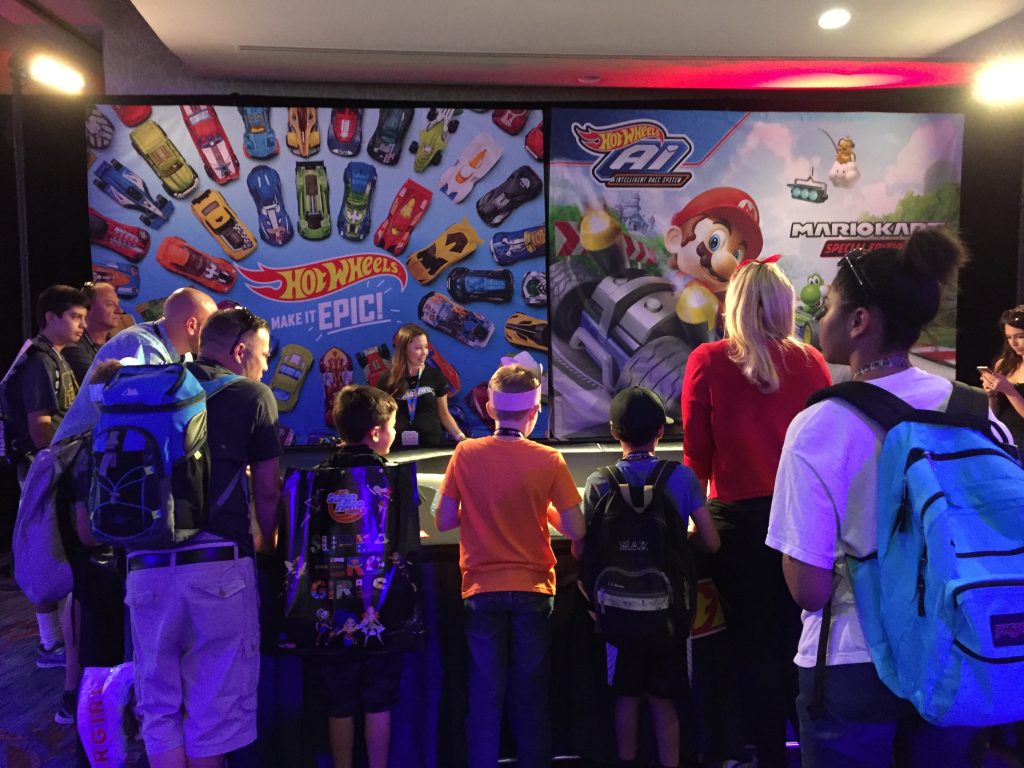 On a more personal note, I tinkered around with Luigi this past Friday. For an immersive experience, the controller you use to drive Mushroom Kingdom's finest heroes and… big baddie… have a built-in speaker. Sounds from the Mario Kart series can be heard — a startup dialogue, the engine revving, making stops, etc. This thoughtful feature certainly adds to the excitement and makes the toy fun for all ages.
Also worth noting: These karts can move! When I pulled the acceleration trigger, Luigi sped off. 200cc is quite possible with these guys, so start plotting your own crazy tracks. And speaking of the tracks, the pieces themselves aren't plain at all. Taking a page from Mario Kart 8 and Mario Kart 8 Deluxe, artwork of various characters (yes, even Waluigi) are printed there.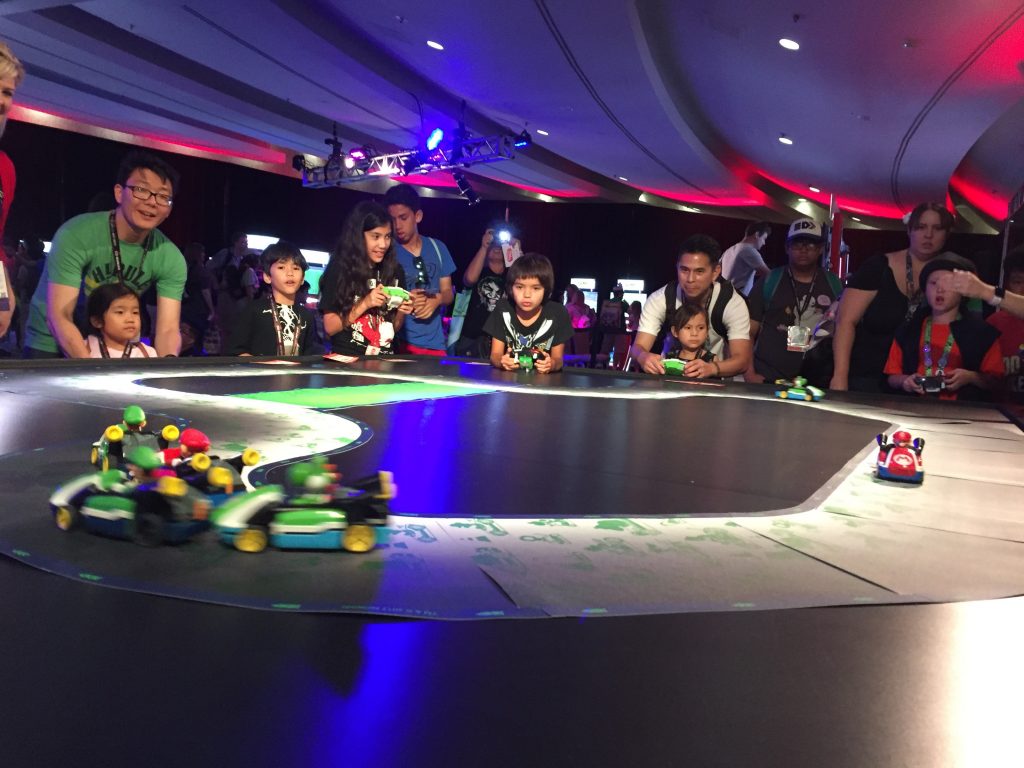 Overall, I wish this set came out during my childhood in the '90s, as my brothers and I would have had a field day driving our favorite Super Mario characters around. The cars are solid and can easily survive crashes — not once did I see a piece pop off. I won't be shocked if the Hot Wheels Ai Mario Kart Edition shows up on Toys"R"Us' most wanted toy list for this holiday season, right along with the Nintendo Switch and SNES Classic Edition. If you want a toy for yourself or one in time for December, I definitely recommend picking up these guys at launch.
---
Source: Mattel PR
Leave a Comment