It's the height of convention season, especially in Southern California. Panels, merchandise, swag — there's always a plethora of things for fans to do provided they've secured badges, with one of the main draws for them being cosplay. Each and every year, new games, franchises, movies and so much more come out, which means there are more characters to fall in love with and dress up as.
You may not have known this, but San Diego Comic-Con is one of the more difficult conventions to cosplay at. It's not a matter of if it can be done, but more about when a piece of your costume will break. With over 130,000 attendees spread out over downtown San Diego, simply making your way through a crowd can cause one little bump to knock something off kilter. And this is only one of the many reasons why seeing such put-together cosplay outfits is so impressive.
On Saturday, I spent my time at the Nintendo Lounge and San Diego's Gaslamp district. Here's just a sampling of fantastic cosplay that was there.
INKLING BOY & INKLING GIRL
Leo Camacho and Heidi (AtelierHeidi) were the Nintendo Lounge's official cosplayers. Celebrating Splatoon 2, Leo and Heidi channeled the newest squid kids perfectly! They had the right gear and weapons — no need to reroll abilities here.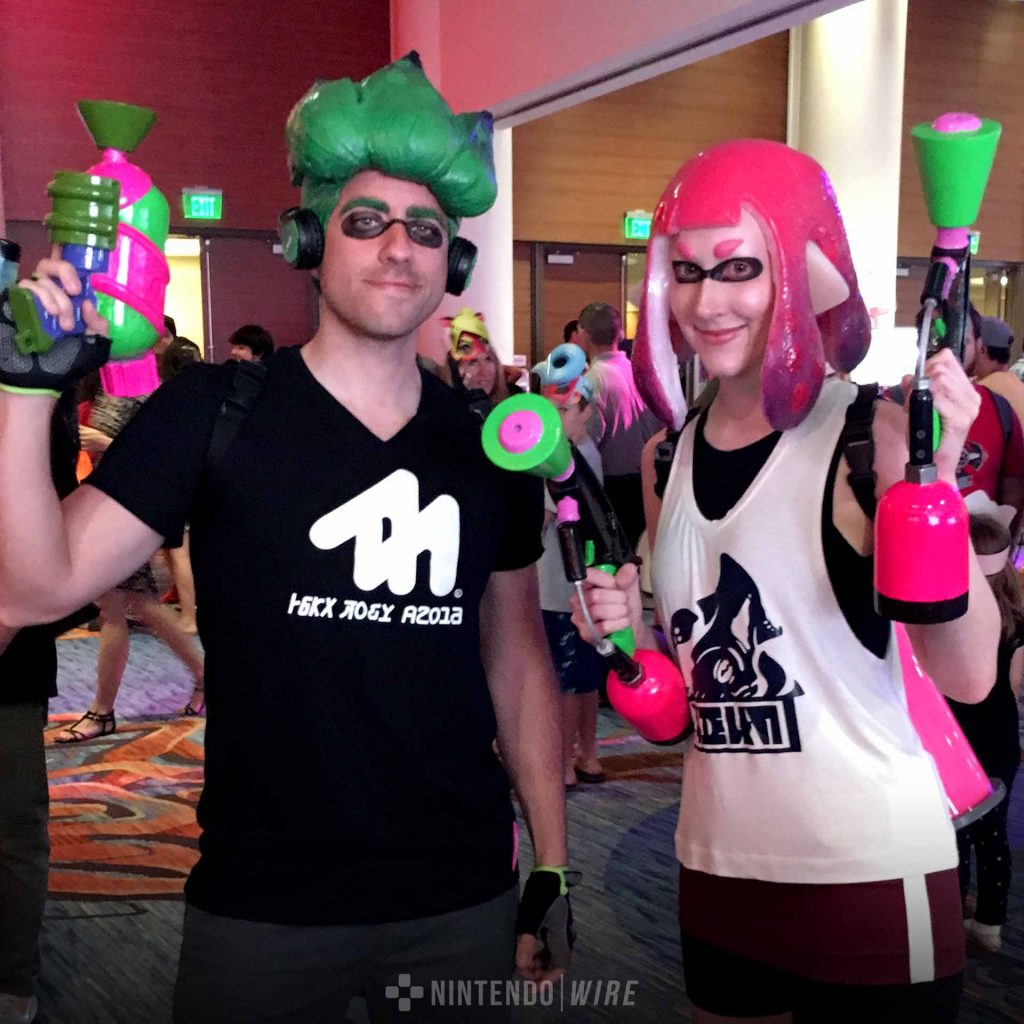 INKLING GIRL SQUAD
We need a team of four here! Ready for Turf War or even some Ranked Battles, SeibatoothCosplay and her friends just needed to have AtelierHeidi join them.
A moment of happenstance and good timing, these cosplayers just stepped out of Splatoon in time to celebrate the game's release. They had so many neat details — even their ink tanks lit up!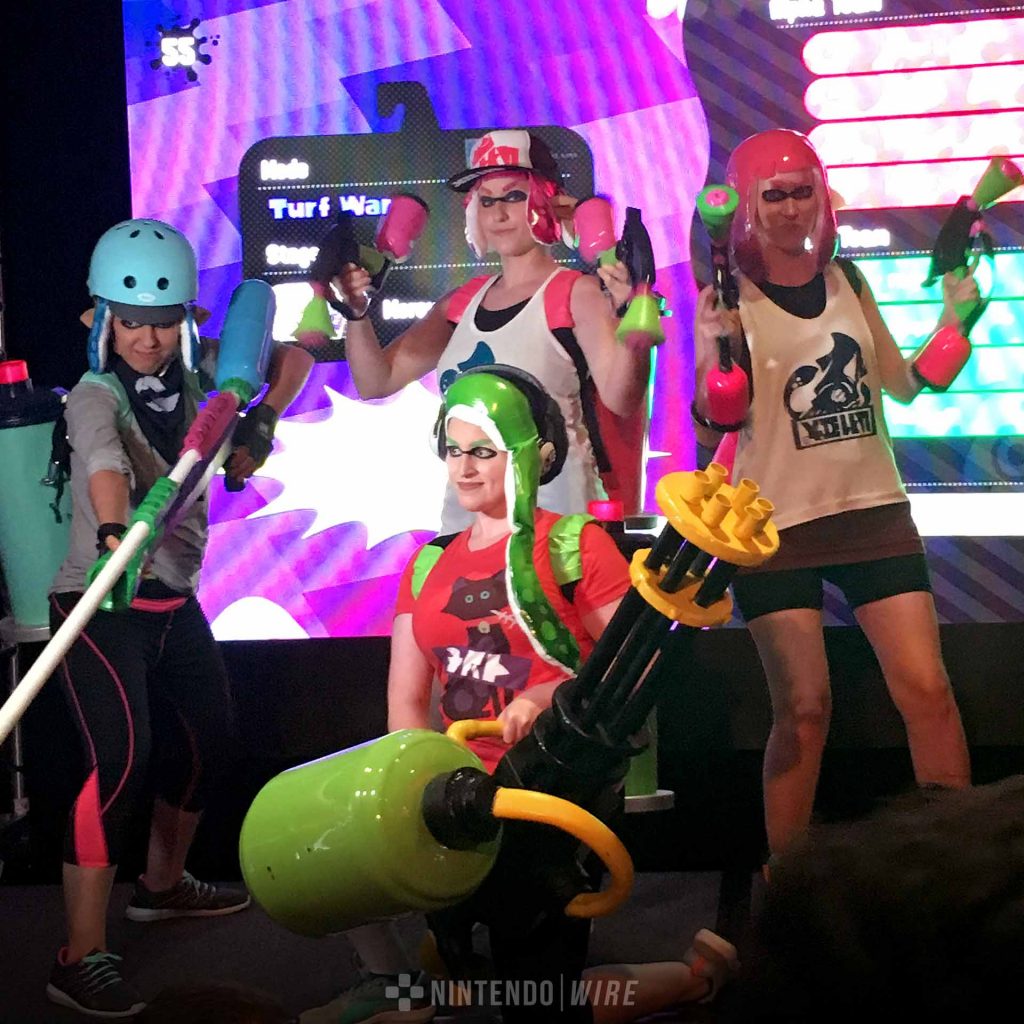 A CHAMPION OF GRACE
Mipha! Now she was quite a surprise. The Legend of Zelda: Breath of the Wild has been a game near and dear to so many hearts, and with upcoming story DLC out this year, we're hoping the Champions get a bit more love. In the meantime, we have fans like astro_stellar ready to embody Mipha quite magnificently.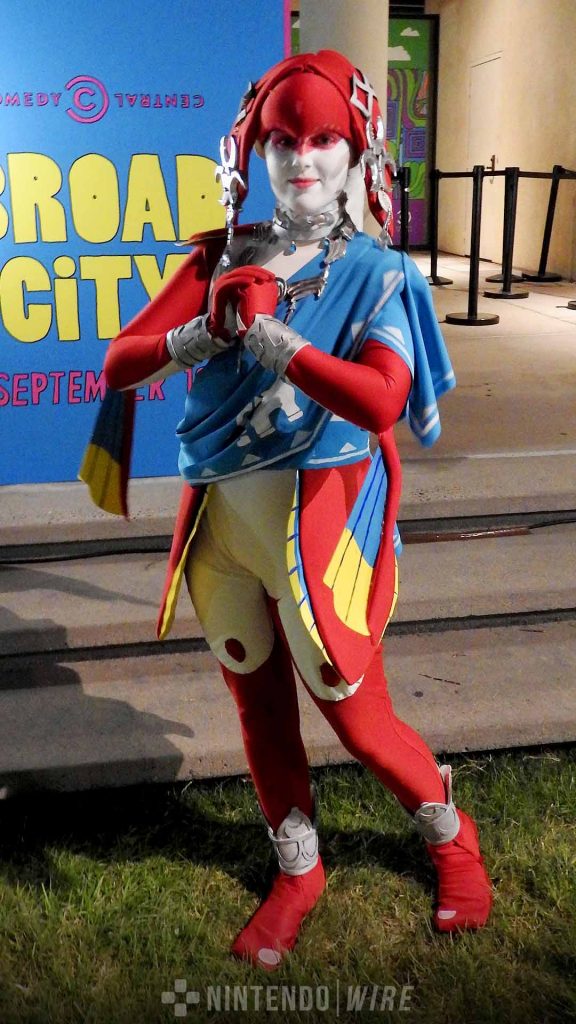 For more San Diego Comic-Con cosplay, you can check out Instagram as well as other social media sites.
Leave a Comment