Practically all of Tetsuya Takahashi's "Xeno" series has had memorable music, with contributions from the likes of Yoko Shimomura, Yasunori Mitsuda and Yuki Kajiura. While we already have an idea of who will be composing most of Xenoblade Chronicles 2's music, we now know who'll be providing the vocals for two tracks in the game.
Jen Bird, of the acoustic duo Tomorrow Bird, will be taking on the task:
The secrets out! Jen has just finished recording two tracks for the upcoming @XenobladeJP game! #proud #xenoblade #excited @YasunoriMitsuda

— Tomorrow Bird (@Tomorrow_Bird) July 23, 2017
If you want to hear her perform, check out her song Shout At The Dark. We also have a look at the recording session, courtesy of Procyon Studio: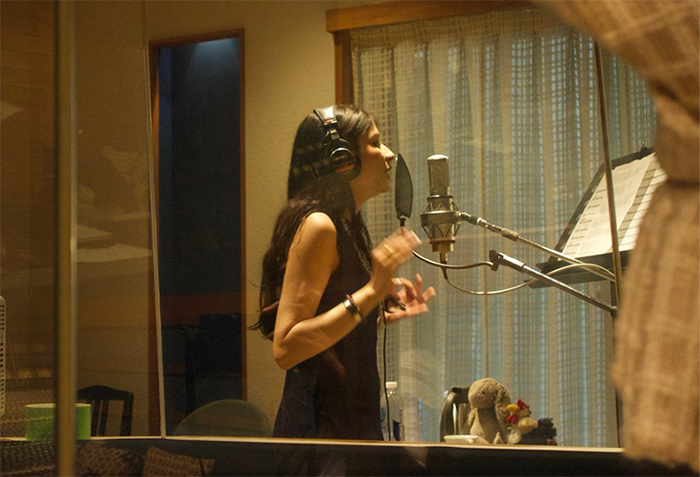 The Xenoblade series is no stranger to vocal themes, with the ending of the first game being accompanied by the ballad Beyond the Sky (sung by Sarah Àlainn). Yasunori Mitsuda composed that track, and considering Tomorrow Bird tagged him in their confirmation tweet we could see a similar tune closing out Xenoblade Chronicles 2.
Leave a Comment