Splatoon 2's coming in hot and the love it's getting around the world is building up. The upcoming issue of Japan's Famitsu magazine will have both the cover treatment and a 48 page spread on the game. This'll feature maps and strategies, interviews, posters and plenty more in anticipation of the freshest shooter around.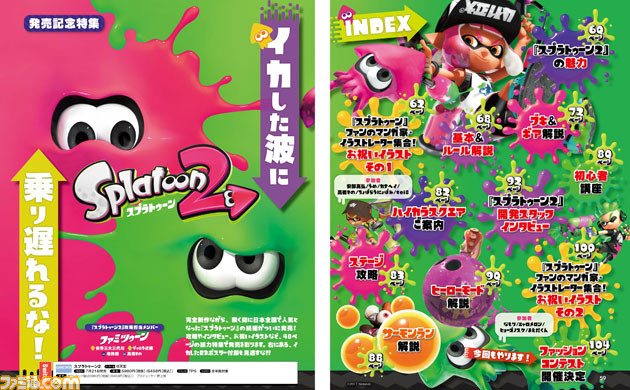 It'll also feature the start of another fan-designed Gear competition, just like back during the Wii U days. The first game ended up with a sushi chef themed design courtesy of a lucky fan, so who knows what'll be the latest fashion craze for Inklings down the line. It's not the only contest, though, as they've also added a graffiti contest as well! No word on how the winning entry will be displayed in game or when the both of these will be added, but with the amount of post-release love the first Splatoon got there's going to be plenty between now and then to keep fans coming back for more.
Look forward to plenty more Splatoon 2 coverage as the highly-anticipated game super-jumps onto shelves this Friday.
Leave a Comment