If you've been waiting to get a closer look at Cappy and Mario's adventure together, we've got some good news for you: Nintendo UK's official Super Mario Odyssey website has launched, and boy, is it a beauty.
Upon entering the site you'll find yourself inches away from a colorful screen filled with a collage of scenes from the game — Mario adventuring in safari gear, a stack of adorably smug Goombas who look like they're up to no good while wearing Cappy, Mario and a Koopa Troopa duking it out in chefs' ensembles and more will grace your screen through vividly striking images.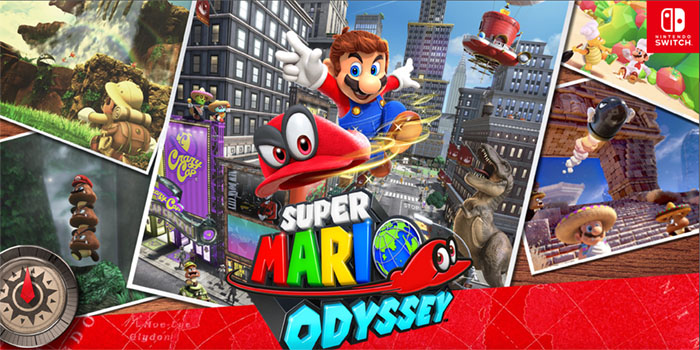 Scrolling down the page just a bit will introduce you to a clever little box in the lower right corner of the screen. Inside it lies the latest tweets from the Super Mario UK Twitter feed titled "Odyssey Journal," which will keep you updated with the latest news sent out by the account. Behind the feed you'll have access to a rotating film reel of videos advertising Mario Odyssey, helping you dive right into Mario's world.
The rest of the page is filled with a combination of short videos that instantly play as you scroll past them and fun images, like Bowser and Princess Peach's wedding invitation, along with all of the game's accommodating amiibo.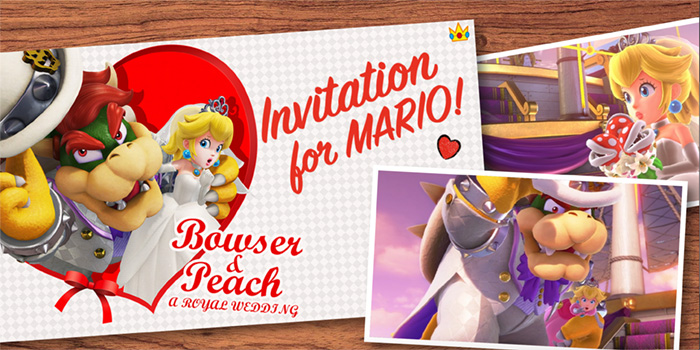 The scrapbook feel of the site's design provides a natural sense of adventure by immersing you completely in Mario's world. It's incredibly fun to browse through, as you'll find yourself stopping to admire features and details throughout the virtual experience every few seconds. We can only hope that Nintendo of America's site, which has yet to launch in such a glamorous fashion, will follow suit in every way. Stay tuned, for we'll be sharing the unveiling of the sister site as soon as it makes its way to the world.
Leave a Comment