Splatfest isn't the only Splatoon event going on. Kicking off today, the Splatoon x Kyoto Aquarium cross promotion is open. We wrote about the event previously, but thanks to Nintendo of Japan we have some more photos and new information.
Throughout the exhibit there are chalkboard signs with drawings left behind from the Squid Research Lab. If you look closely enough, our shopkeepers from Splatoon 2 are paired with their real life counterparts in their piece.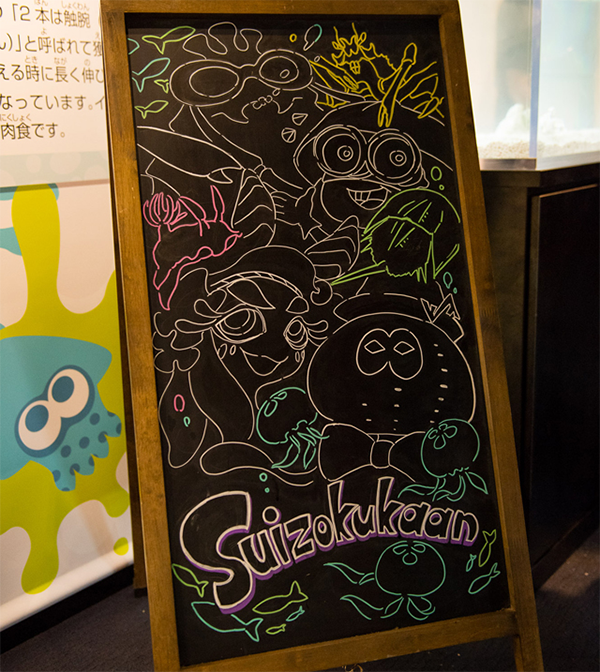 We also have photos of the photo opportunity, "Suzukakan Splash Time" in action, displays and more.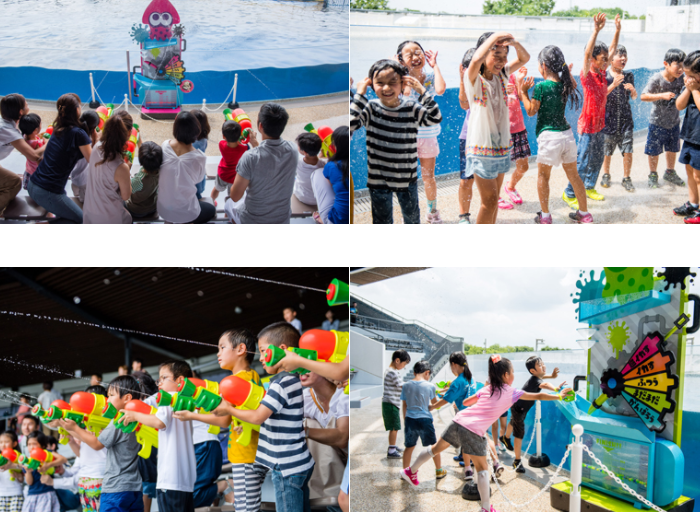 While Murch might not be there, merchandise certainly is. Clearfiles, t-shirts, tote bags, cookies and more are part of the merchandise offered only at the Kyoto Aquarium. Once again the key art of Splatoon 2 is making the rounds, but with teal, yellow, and neon green being the main combo.
The event runs until August 31st.
Leave a Comment