Redditor oneleftstanding has gotten their hands on a pamphlet promoting the next Nintendo event at GameStop and has posted it to r/NintendoSwitch. The game? It's Splatoon 2 of course. Oh yes!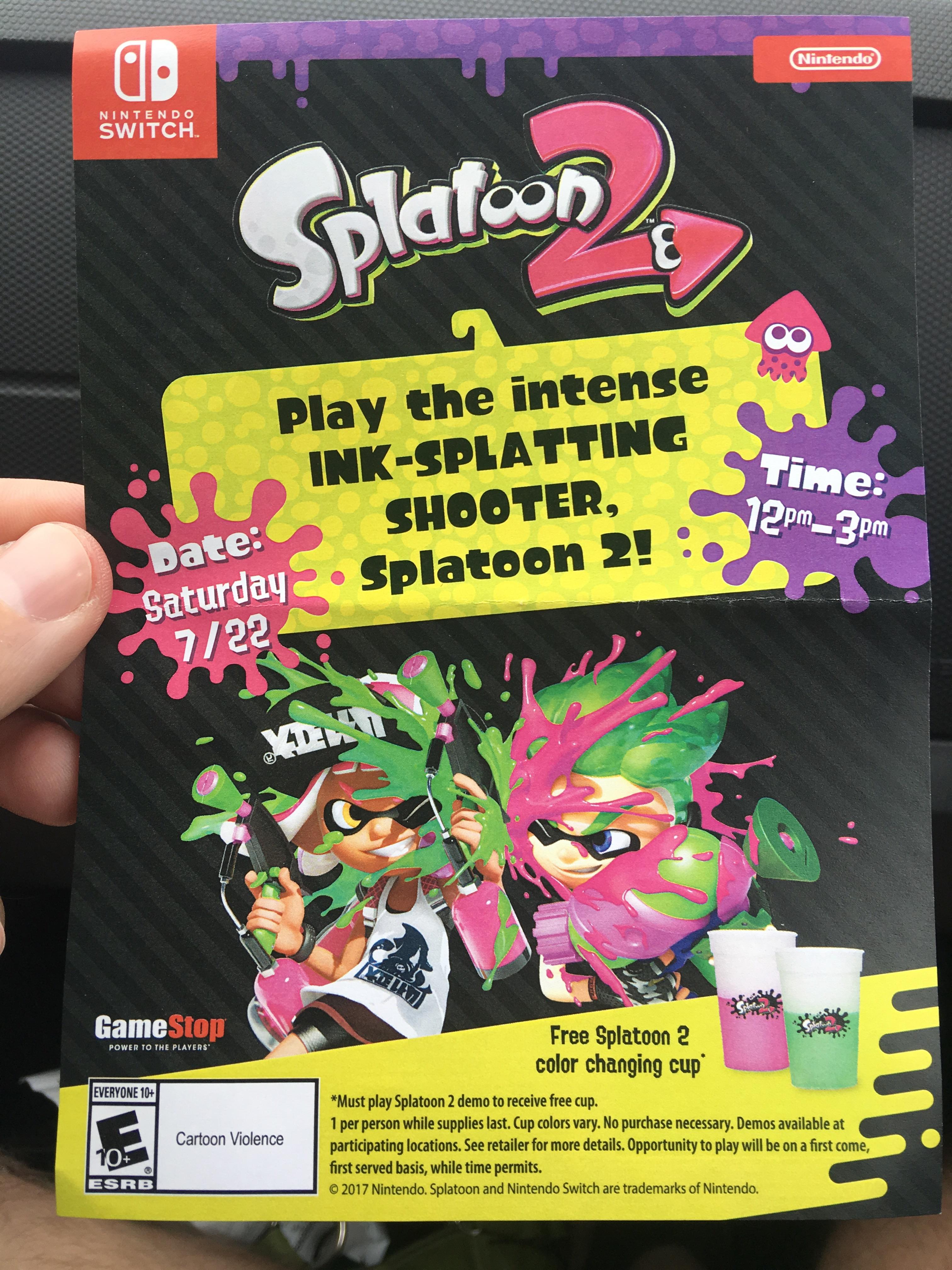 At select locations this Saturday from 12:00 p.m. – 3:00 p.m. your local time you can stop by a participating GameStop, play the Splatoon 2 demo and get some swag. This time the main draw will be a color changing Splatoon 2 cup (in neon pink or neon green). As of this posting there's no official press release or announcement from Nintendo or GameStop, but once it becomes available we'll let you know the full details as well as the complete list of participating locations.
Will you be tempted to get some fresh swag a day after Splatoon 2 comes out?
Leave a Comment