In celebration of the Symphony of the Goddesses tour, we've partnered with the Zelda Symphony and are offering 15% off of official tour merch over at their online store. Use the coupon code NINTENDOWIRE at checkout to apply the deal.

Nintendo was looking to honor The Legend of Zelda in light of the series' 25th anniversary. With every Legend of Zelda game music has played a key part, whether it's Link wielding an instrument or hearing the swells of its iconic theme — and thus, the star of the anniversary would encompass that part of the franchise. An orchestral recording of various songs from the series, as well as a brand new overture, would be packaged with copies of The Legend of Zelda: Skyward Sword. For the cherry on top, there would be one night concerts held in Los Angeles, London and Tokyo for fans to hear the pieces live.
Concert Producer Jason Michael Paul and his production company (Jason Michael Paul Entertainment Inc.), along with producers Chad Seiter and Jeron Moore, were at the helm of this project. Due to overwhelming demand, a few one night performances turned into a tour that has filled venues such as the Greek Theater, Walt Disney Concert Hall, Orpheum Theatre, Tokyo International Forum, SSE/Wembley Arena and more in addition to traveling all over the world. It'll be six years this fall since the first concert took place, but Jason Michael Paul has been involved with video game symphonies for even longer than that. Starting in 2004 and bringing the work of Final Fantasy to fans, Jason has been in the business for over ten years, so we knew he'd be the one to go to when it came to asking what's next with video game symphonies.
NW: Breath of the Wild's music felt much more tied to the player's experience than past Zelda games, actively reacting to what you encounter and where you're at. Has that influenced the way you approach planning the performances?
JMP: I would say as far as the creative direction in the Breath of the Wild segment, when we were creating it, we were limited to what Nintendo could give us, so a lot of the vision that we came up with was pretty general. When we came up with the piece, we only had the E3 preview to go off. We didn't have a lot of the assets. The arrangement that we have is more or less based on what Nintendo created and showed at E3 originally. We also have another surprise piece that we have been working on that takes on more of the game. We were able to play and explore, and ultimately, we created a piece that we submitted to Nintendo that they approved of. That piece has more of the influence of the game.
NW: While at times Breath of the Wild's music felt understated and minimal, at others it shifts to a more bombastic approach. Has there been any challenge in capturing that dynamic?
JMP: It was really difficult. We can always count on the battle themes. For example, the Goron battle theme is something that we can always count on. The music is a very good narrative for the game so we can make it work. It is a challenge but we can count on those elements of the game to provide the variances that we need to create compelling arrangements.
NW: The actual Wind Waker baton has been known to make an appearance during performances. Were there ever any talks of having other iconic items like that show up, such as the Goddess' Harp or Ocarina of Time?
JMP: It's funny you say that. What we've done, if you haven't noticed, our show always has two harps — it's not a typical symphony setup, but we always have the harps very stage forward. They are right in the middle of the stage facing the audience. We know the significance of the harp in the Zelda franchise so that's why we gave it that setup. As far as the harp size, the one that is used in the game is obviously smaller, but for this show it made more sense to use something bigger.
As far as the ocarina is concerned, we've actually had live ocarina performances as part of our show with the symphony. So we've tried to mix it up, but it's not sustainable. So what we've done is we make sure we still feature the ocarina, but we mimic the sound of it from the flute and piccolo to perform those parts that would normally be played with an ocarina.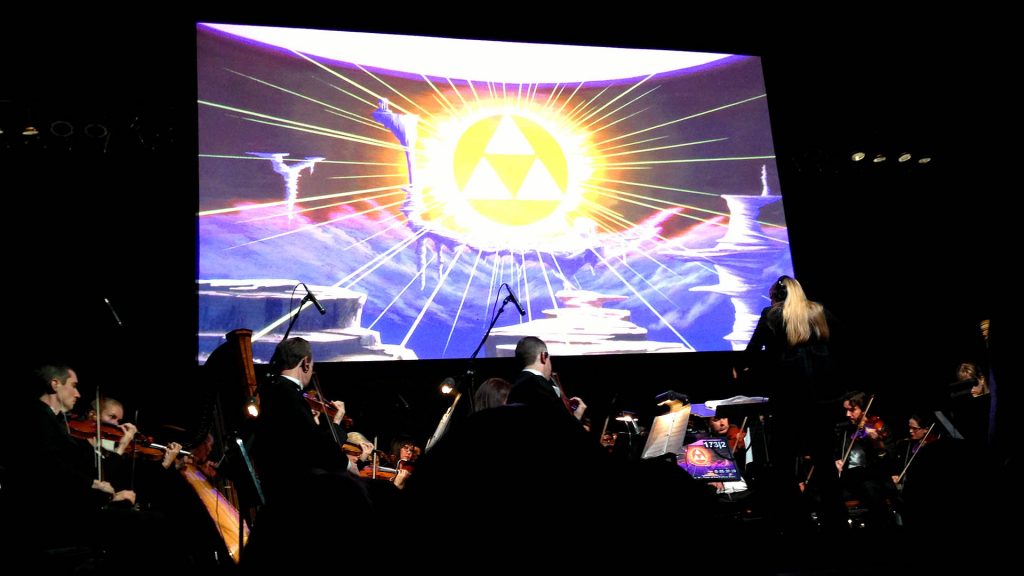 NW: With how many years the show's been touring, have there been any particular songs that always draw out audience reactions? What about songs that seem surprising to the audience once they begin?
JMP: As far as the general program, the Wind Waker is a piece that gets a lot of applause and a lot of reaction. The entire program, the way that it is, pulls on the heartstrings of Zelda fans, but at the same time doesn't alienate those who might not be familiar with the game at all. The purpose of the concert is every single piece is pulling. It's like a story that is unfolding. It's a retelling of the entire story.
NW: If you weren't bringing Zelda Symphony to the stage, what other franchise would you like to see?
JMP: If it were up to me, I would be doing kind of like a greatest hits of Nintendo first party games. I would love that! I have another show I created that features a catalog of music from a variety of games that includes Nintendo properties. I would love to do it, but we need to make sure the demand's there. I've definitely presented many ideas and proposals to Nintendo. Hopefully that will be the followup to The Legend of Zelda: Symphony of the Goddesses.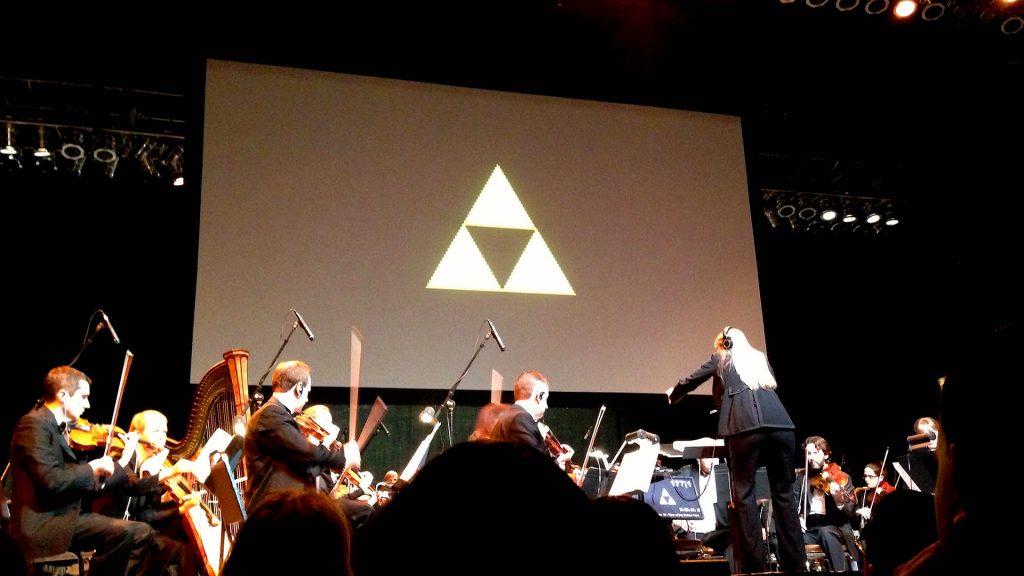 NW: So something that would cover more than one franchise? More of a general Nintendo theme?
JMP: It could be either way really. It could be a themed concert focused on one particular franchise, or it could be a representation of many franchises within the Nintendo brand.
NW: We've gone to Video Games Live a few times and I know that the difficulty with a show like that is the huge amount of variety. Some people in the audience were really only into the first-person shooters like Halo and Call of Duty, while others really only cared about the Nintendo music presented. So you run into an issue where half of the audience is bored, waiting to hear music from their favorite games. I completely understand how it can be more difficult to create something that covers a wide variety of games.
JMP: Those projects are hard, which is why I've taken a different approach to those kinds of concerts. What you described is exactly the problem when you present a show that's not focused on one particular title. Because when you do that show, you know that everyone is at least interested in the Legend of Zelda. But if you do a show where you present a mixed bag of games, it's exactly what you described — some people don't really care about Morrowind or World of Warcraft, they really only care about Mario, Metroid, Mega Man or Final Fantasy. I guess, what I try to strive for is something that is compelling to everybody. Where the music and content that we present is done in a way that it would be impossible not to appreciate it.
Celebrate your love for Zelda
As someone who has attended the Zelda Symphony many times over the past years, I can't recommend experiencing one of the events enough. If you're looking to attend a show, you can check out the full schedule of stops on the official Symphony of the Goddesses website.
Are you hoping to show off your Zelda pride even more? We've partnered with those behind the Symphony of the Goddesses to offer an exclusive discount on tour merchandise on the official store page. Use the coupon code NINTENDOWIRE to save 15% on your Symphony of the Goddesses merchandise during checkout.
Leave a Comment