Several new characters were recently revealed for Fire Emblem Warriors at Japan Expo 2017 in France, and now Weekly Famitsu has more details concerning the characters. As shown at the Expo, several characters from Fire Emblem Awakening — Robin, Lucina, Lissa and Frederick — will be appearing in the game, alongside the already announced Chrom.
One of the big tidbits of the article is how characters are limited to one weapon class each — so Robin can only use tomes, Lissa and Frederick can only use axes and so on. This is an interesting move, given that FE is a series that celebrates diverse weapon usage with many classes. Of course, each character will have their differences — Lissa can still use some form of healing, and Frederick has a horse, for example.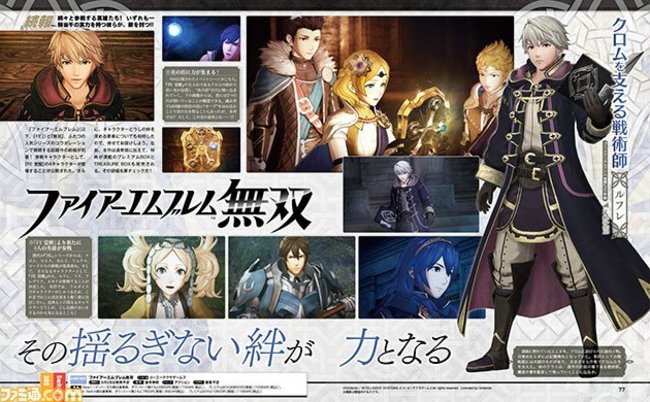 The article also opened up about Bond Levels and Bond Conversations, which seem to be this game's version of Supports. When characters fight with one another on the battlefield, they'll gain Bond Levels (signified by a little heart icon à la the 3DS entries). Once the Bond Level has accumulated enough points, it will level up and a Bond Conversation will occur. It seems to be a rather simple implementation of FE Supports in the game, but given the cross-game conversations that could occur, there's great potential for some fascinating character development.
There's presumably more FE Warriors news to come in the months leading up to its autumn release. Stay wired for information as it comes in.
---
Leave a Comment