Just like in the first Splatoon, amiibo are back and better than ever, and they're just as easy to activate as last time. In Splatoon 2, you'll find a giant amiibo box right in the plaza that'll let you scan any and all Splatoon amiibo right into the game. Yep, all the amiibo from the original Splatoon are compatible, too!
Unlike the first Splatoon, however, amiibo this time around have Read/Write data, instead of just Read data, meaning you can only save the data for one file at a time per amiibo.
What exactly does the amiibo save? Everything about the way you play. Have you spent hours perfecting your control settings so they're just right? Have you toiled over the right clothing and weapons so that they're all tailored specifically to your playstyle? Yes, you have, because we all have. And now, luckily, you don't have to worry about ever losing that data, because you can scan it right onto the amiibo (along with a nickname) for it to hold.

Now, next time you tap the amiibo onto your Switch while playing, you'll instantly be able to use those settings. And, assuming this works the same for all the Inkling amiibo, you could store up to nine different styles on different, individual amiibo (including the new Splatoon 2 ones!).
Another cool new amiibo feature is exclusive gear available through scanning them. In the original, you could get some exclusive gear by completing the Single Player Mode challenges made available through amiibo, but from what it sounds like now, all you have to do is scan to get the gear this time around.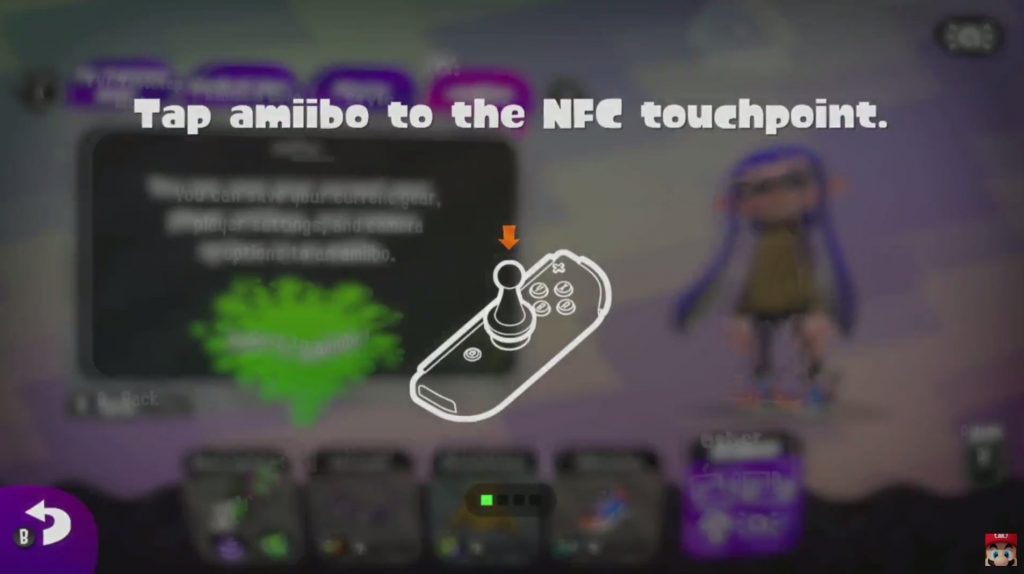 Lastly, using Splatoon amiibo will allow you to enter a photo mode with them and capture pictures of your Inkling and the amiibo Inkling.
Unfortunately, there was no word on whether or not we'll get any functionality similar to the original game's, meaning it's unclear if we'll get any new challenges to play using amiibo.
Don't forget — three new Splatoon 2 series amiibo of the Inkling Boy, Inkling Girl, and Inkling Squid (available separately this time!) will be available alongside the game's launch, so make sure to pick them up! There's no doubt they'll be popular as ever.
Leave a Comment