We know that in 2018 that Nintendo's online service will start up, and over the last couple of months we've been given details of how Splatoon 2 will function. With a delayed release timeframe and a headset for voice chat, we didn't know what to expect at launch. If you happened to be a fan of the first game and its online service SplatNet, as well as the Miiverse functionality in Inkopolis, then today's Splatoon 2 Direct is shella fresh.
SplatNet 2 isn't just a direct sequel to SplatNet — it's so much more. Even if you're away from your Nintendo Switch you're just a tentacle away from Splatoon 2 with the feature built into the Nintendo Switch online app. Available at launch on your mobile device, you'll be able to see what stages are active (as well as upcoming stages), you can buy gear, you can look at battle stats and other users' gear, you can show how much ink you've thrown down — and more.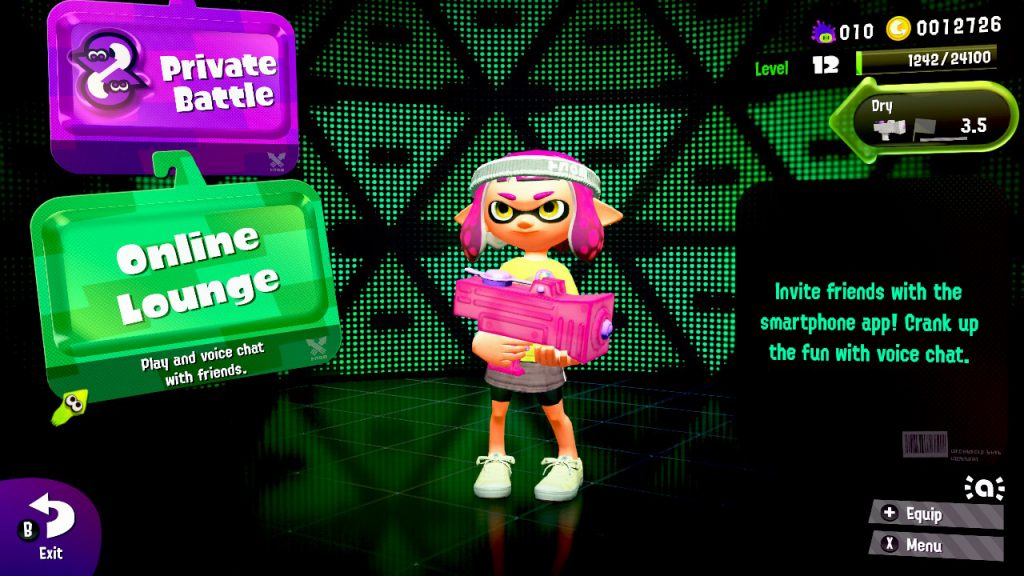 Want to check your battle history? You'll get performance stats of your last 50 battles, and that'll include your win rates for specific modes and stages. There's even a "Share" button available so you can post battles for some bragging rights. Since the Nintendo Switch is Miiverse-less, that integration of checking out other players, but on a grander scale, will be excellent for the competitive splat scene.
As for the Nintendo Switch Online app, it looks to be a hub of sorts. Any games that have dedicated online functionality will be given a section. From the screenshots we've seen so far, Splatoon 2 is the only game on the app. When selected, you can set up Private Battles, League Battles, Salmon Run matches and Splatfest Battles. This is the only way to use voice chat the Nintendo way, so we'll have to hang tight to see how this concept works in reality later this month.
Leave a Comment