Ranked battles are back in Splatoon 2 and look to be fiercer than ever before. The same trio of modes will set the stage for squid kid supremacy: Splat Zones, Tower Control and Rainmaker. While there's some small differences with how some of them play, such as checkpoints on Tower Control or the way the Rainmaker fires, it looks to be the same heated competition that took the Wii U by storm in the previous game.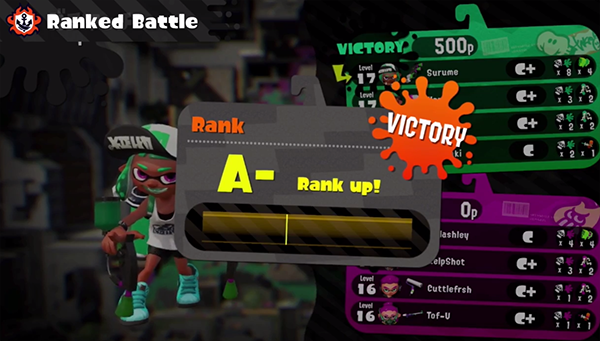 What's definitely shaking things up though is how rank is now separated by game type. Instead of one rank for you as a player, you'll now have a Splat Zones rank, a Tower Control rank and so on. That way if you aren't up to snuff in Rainmaker you'll still have a decent player pool to practice with instead of being thrust into the higher skill levels since you're solid at Splat Zones. While now it'll reveal to the world I'm just not that good at Tower Control, I think it's a good change for the game overall.
Furthermore, you can form a dedicated team via the upcoming SplatNet 2 feature of the Switch Online app for mobile devices. With the added support for solid teamwork you may even do well enough to go up more than one rank based on your performance and the rankings of your opponents. There'll also be medals that can be earned in game tied to Ranked Battle, though how and why they're awarded and if they'll do anything in game wasn't announced.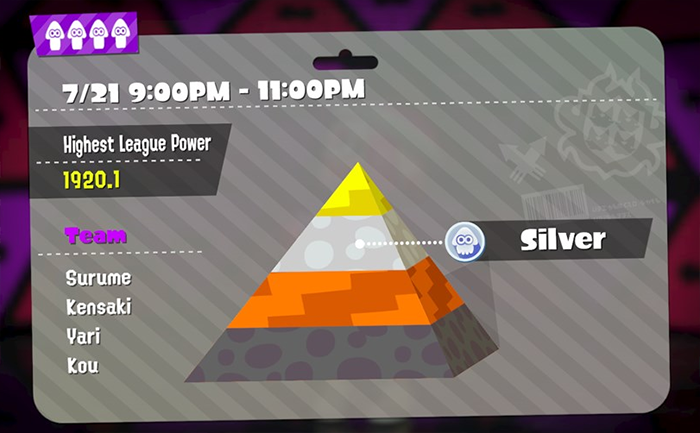 I definitely took to Rank Battle more than standard Turf Wars so seeing these tweaks and, dare I say, improvements come along have me more excited than ever to jump right back in and show the world what I've got. See you all online when the game launches July 21st!
Leave a Comment