With the mysterious fate of the Squid Sisters lingering in our minds, it's left us wondering who in Splatoon 2 who fulfill their role of announcing stage rotations. Now we wonder no longer, as a new dynamic duo has come onto the scene, consisting of two stylish gals who form the music group Off the Hook – Marina and Pearl.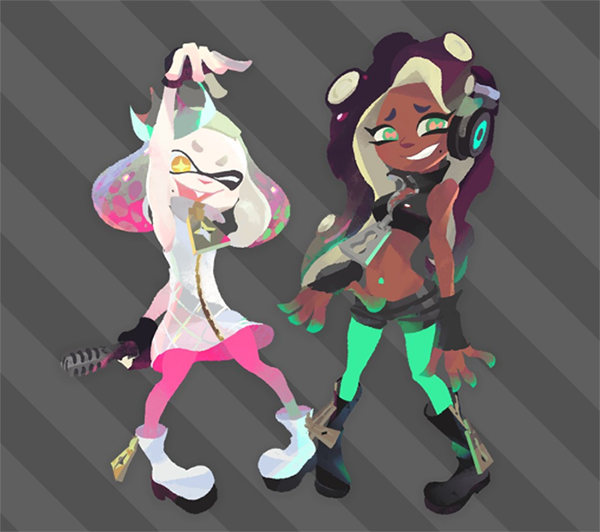 Sporting both some outlandish gear and truly giant zippers, the two fulfill the Squid Sisters' caster roles with their own unique, fresh styles. Marina appears to be an Octoling DJ, considering her giant headphones and large turntable prop, while Pearl appears to be a pop princess in the vein of Britney Spears, complete with shiny crown and a plush chair to lounge around in. Their debut appearance also featured them singing, and the song was outright funky.
While there are certainly some similarities with Callie and Marie before them, it's clear these two have their own style and appeal, and manage to stand out as more than expedited characters – breaking away from the Jpop idol motif to go for a more varied style. We'll be looking forward to seeing more of the pair when Splatoon 2 launches later this month.
Leave a Comment