The North American Pokémon Center has been busy this month. While we're not getting everything that Japan has to offer (like those amazing Eevee items), there are some fantastic Pokémon goods to add to your collection! Let's see what caught our eyes over the last few weeks.
Lillie
Announced over on Pokémon Center's Japan website, Lillie and "Nebby" Cosmog will be coming stateside. The Nendoroid figure retails for $49.99 and pre-orders are open until July 26th. If you love Kotobukiya's figure line, then don't worry; the Lillie and Cosmog statue is also available for $84.99, and pre-orders are open for a tad longer, closing on August 30th.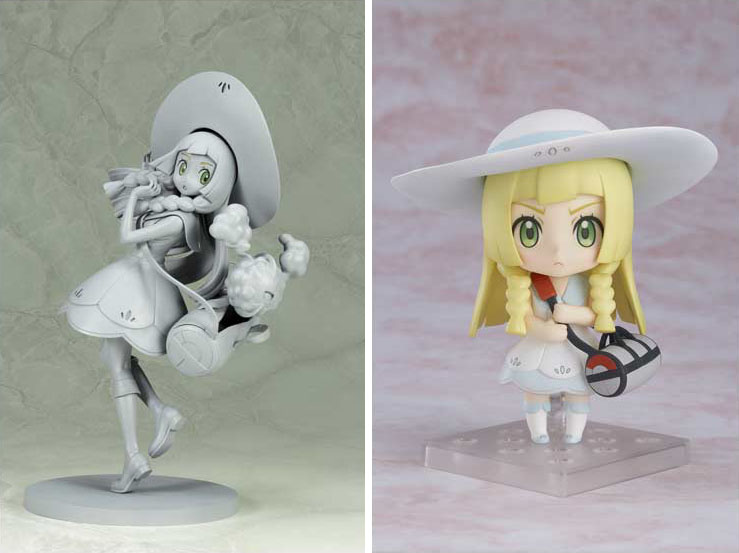 Alola Friends Collection
Just added this week, Pikachu is celebrating summer in Alola with some fine designs, friends and merch! Riding a wave or posing with a surfboard, Pikachu is excited for the season. In the background of the art, Alolan Exeggutor, Oricorio (P'au Style), Bounsweet and Togedemaru can be seen. The collection consists of a crew neck t-shirt, sweatshirt hoodie, lanyard, baseball cap, TCG playmat and a water bottle.
Jhoto Gym badges
Matching the framed Kanto badges that have been previously released, this framed set of Jhoto badges is $179.95. The pins themselves are gorgeous and it's fitting that the background for the piece displays silhouettes of the Pokémon of the Jhoto region that debuted in Pokémon Gold, Silver and Crystal. While pricey, if you splurged on the Kanto set, you might want to pick these up and continue your collection as a Pokémon Master!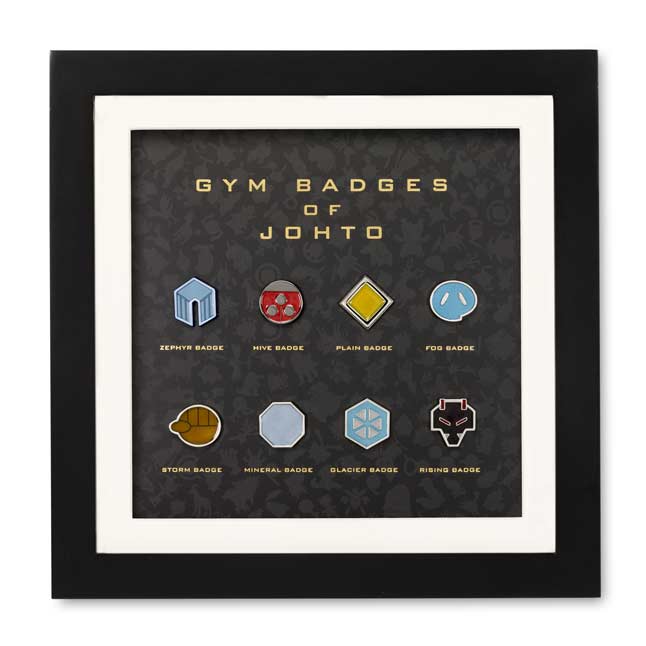 Dragonite Sighting Collection
Dragonite fans, rejoice! Perfect for hunting the fabled Gym smashing great in Pokémon GO, you can wear this design as a crew neck t-shirt, relaxed fit hoodie or as a pair of socks. Not interested in the clothing versions? Luckily, there's a glass tumbler available as well!
Mimikyu Collection
Mimikyu lovers, you're not being left out. Similar to the Dragonite Sighting Collection, you can wear Mimikyu, too! This not-so-scary design of Mimikyu making sure its Pikachu impression is on point with Zubat flying in the background is available on a crew neck t-shirt or as a modified design on a pair of socks. My personal favorite from the line, though, is the glass tumbler, where Mimikyu really shines.
Plushies
Alolan forms galore — this update is perfect for Kanto fans. Alolan Raichu, Alolan Meowth and Alolan Marowak are the next 'mons to be available in plush form. All three are $14.99 and range from 7.5 inches to a whopping 9 inches. (Alolan Raichu does need pancakes to evolve.) Bewear is also making an appearance here. While not 1:1 scale (because this plushie shouldn't be able to hug back… too hard), this little guy is 6.5 inches and is available at $12.99.

If you need more Pikachu in your life, then Team Skull Pikachu is here! Starting out as a grunt and possibly channeling the "YO YO YO YOUR BOY GUZMA" a tad too much, he'll be the perfect addition to the other evil organizations Pikachu has dressed up as. He retails for $19.99 and is sized at 8.25 inches.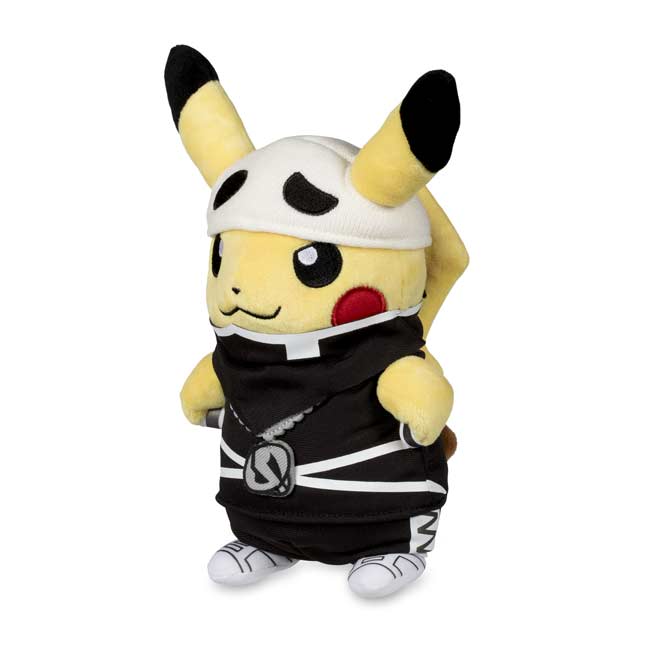 Though if you like another form of cosplaying Pikachu, then there's a new one added to the Pikachu Celebrations collection. Modeled after Maneki-Neko, this plush has a pair of Pikachus dressed up as Meowths for some good luck. This his and hers pair costs $24.99 and is roughly 9 inches.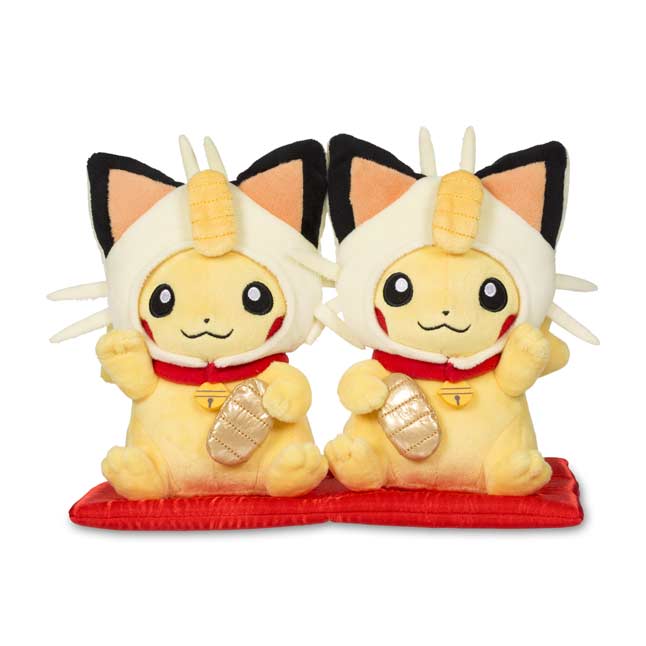 Last, but not least, Ditto was finally added back after not-so-subtly hiding as other Pokémon. Instead of the massive plush that hit the store before, this little guy is travel worthy at 5.5 inches. They don't break the Poké Bank at $12.99.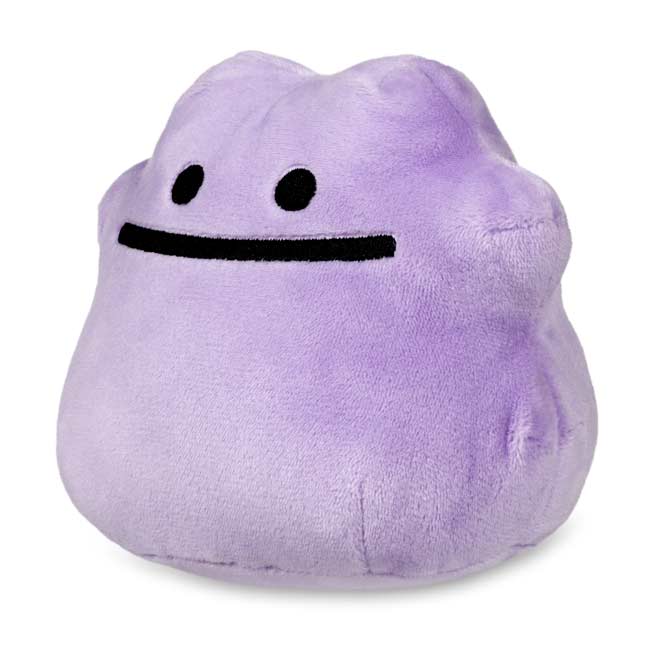 See anything that you want to add to your Pokémon collection? We'd love to hear what you're planning to pick up!
Leave a Comment