Before the first pack of The Legend of Zelda: Breath of the Wild's DLC is released, we have one last blog post covering some of the new equipment that'll be debuting tomorrow. The last one is a tad fitting, announcing the last 24 hours — Majora's Mask.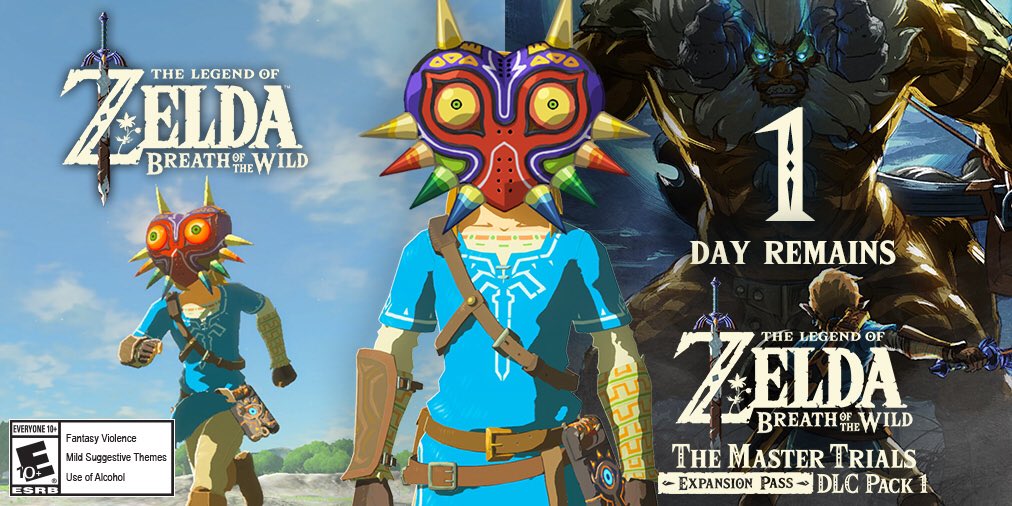 Mr. Eiji Aonuma wrote today's post over on the official The Legend of Zelda site. It's rather fitting, too, as he shares that he "was the first one to speak up: 'Please add Majora's Mask!'" when discussing DLC for the game. While the mask doesn't summon a Blood Moon, Mr. Aonuma does have a funny screenshot to show. When equipped, some enemies will believe that Link is a friend and not a foe — similar to Kilton's masks. This mask will be perfect for beginners, or just players who want to run wild exploring the world.
The other tidbit shared is that, while the mask is identical in design, it's not a true 1:1 scale. The Majora's Mask has been altered slightly to make sure that, when worn, the proportions are as if Link was a Skull Kid himself.
Which aspect of the game's DLC are you looking forward to tomorrow?
Leave a Comment