When it comes to amiibo, we've seen four-packs, two-packs and ever larger figures thanks to the Guardian. Breath of the Wild can now add another first under its belt — in Japan at least, as the Four Champions are releasing there as a four-pack. Available to pre-order via the official Nintendo of Japan online shop, the extra large packaging will hold the entire lineup in a long, blister-pack packaging.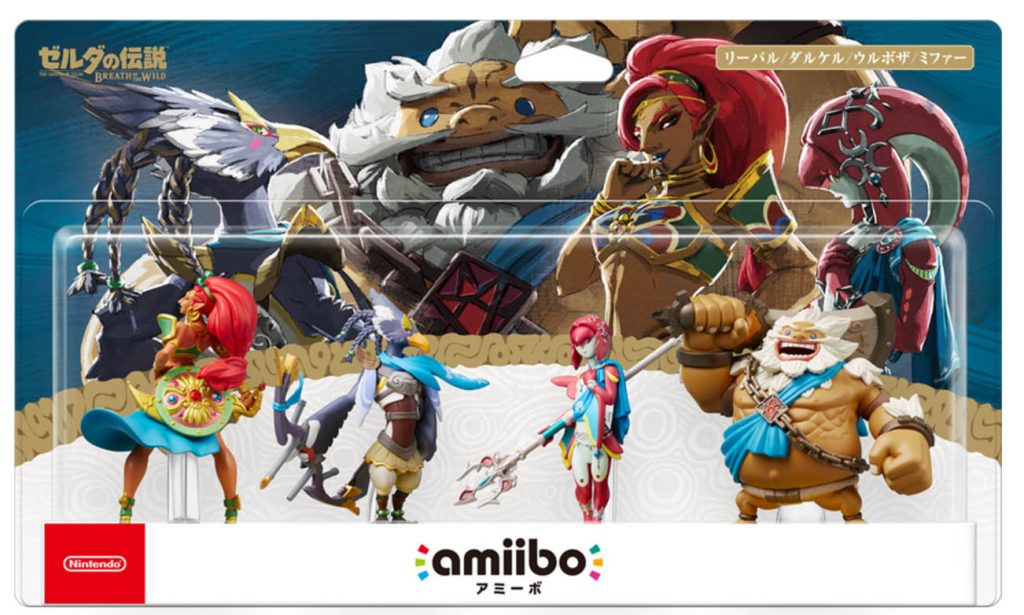 There's still no set release date for these or their accompanying Champions' Ballad DLC pack, but the this four-pack will go for 6,480 yen, which makes this one just a little cheaper than picking up all four individually based on the US price.
No word on if anything like this will come to other regions, but at the least we should expect more info on this lineup more towards the end of the year.
Leave a Comment