The good 'ol TurboGrafx-16 continues to keep the Wii U on life support with another duo of retro classics you'd probably rather be playing on the Switch. Devil's Crush and Bonk 3: Bonk's Big Adventure are hitting up North American Wii U Virtual Consoles tomorrow, and both are well worth the price of admission.
Released on the TurboGrafx-16 back in 1990, Devil's Crush is considered in many circles as the far superior sequel to the hit pinball game, Alien Crush. In fact, it pretty much ups the ante in every way imaginable. More realistic ball physics, stunning graphics, a larger table and killer soundtrack culminate into one of the most addictive video pinball games around. What it lacks in variety it makes up for in style, trading in its predecessor's extraterrestrial theme for some medieval mayhem chock-full of cackling skeletal knights and fire-breathing dragons. Check it out if you're a fan of the genre, especially considering the 16-bit system's limited offerings otherwise.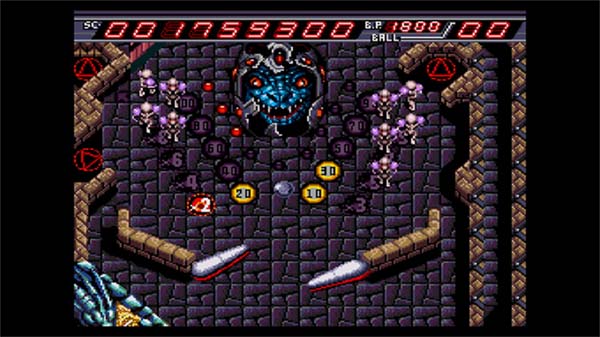 Rounding out the Cro-Magnon king's trilogy back in 1993, the Evil King Drool is up to his old tricks and it once again falls to Bonk to, well, bonk him back into fossil fuel. The game is typically praised for small tweaks to its gameplay while still maintaining the series' tradition of excellent level design, vibrant cartoony graphics and catchy music. Most notably, the cranial caveman's movement is much more fluid this time around, complemented further by a new two player cooperative mode that proves two foreheads of mass destruction are far superior to one.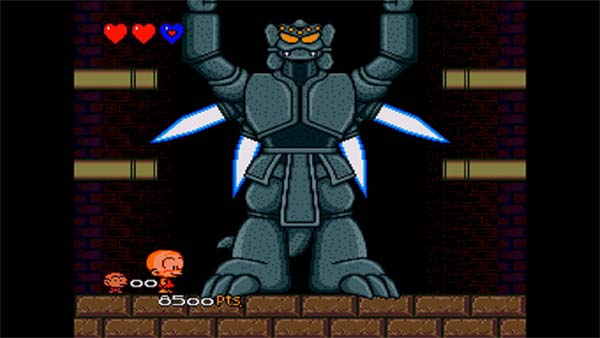 Both Devil's Crush and Bonk 3: Bonk's Big Adventure release tomorrow, June 29th, for $5.99 each.
Leave a Comment