We knew it was coming: Nintendo of Japan has revealed its own take on the SNES Classic Edition. The Nintendo Classic Mini Super Famicom takes on a different visual design to the US version, with a more rounded shape and four colored buttons instead of the purple and gray for its pair of controllers. It'll have its own 21 games to play, with slight changes to the lineup to reflect differing tastes in the region.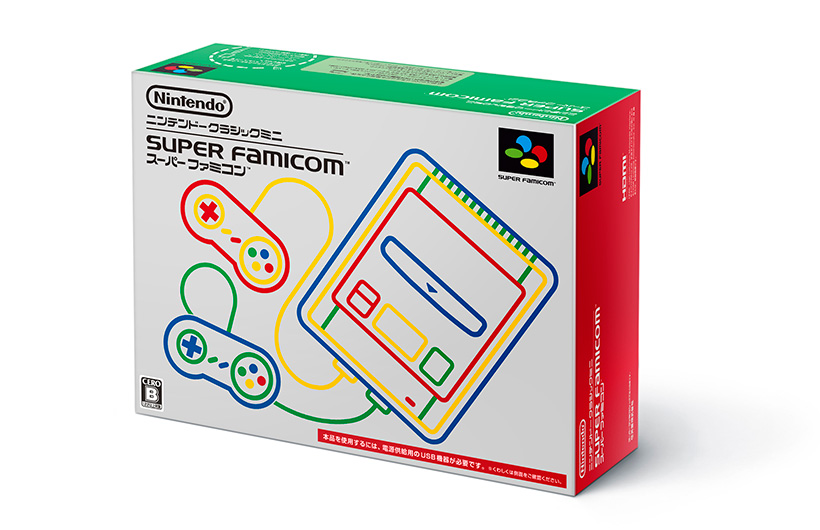 Exclusive to the Japanese console are:
Super Formation Soccer

Fire Emblem: Mystery of the Emblem

Panel de Pon

Ganbare Goemon: The Legend of the Mystical Ninja

Likewise, the version of Street Fighter II included will be Super Street Fighter II: The New Challengers rather than Turbo. It's also missing Super Punch-Out!!, Super Castlevania IV, Kirby's Dream Course and EarthBound to make way for the regional additions. Star Fox 2 will still be included, featuring a Super Famicom styled box art as well.
Overall, I'm happy with the full packages across both lineups of games, with the Japanese version having guilty pleasure puzzle title Panel de Pon and one of the most popular Fire Emblem games. That said, it comes at the cost of EarthBound and Kirby's Dream Course not making the cut — and I'll take Castlevania IV over Soccer any day.
The Nintendo Classic Mini Super Famicom will release in Japan on October 5th, and will sell for 7,980 yen.
Leave a Comment