One of the most charming additions to the Nintendo Switch library is, without a doubt, Snake Pass. The title won us over as a truly innovative 3D platformer that reminded us of the glory days of the Nintendo 64.
The good folks over at Sumo Digital have released a new update, adding several new features to the Switch version of the game that were sadly lacking when it first launched.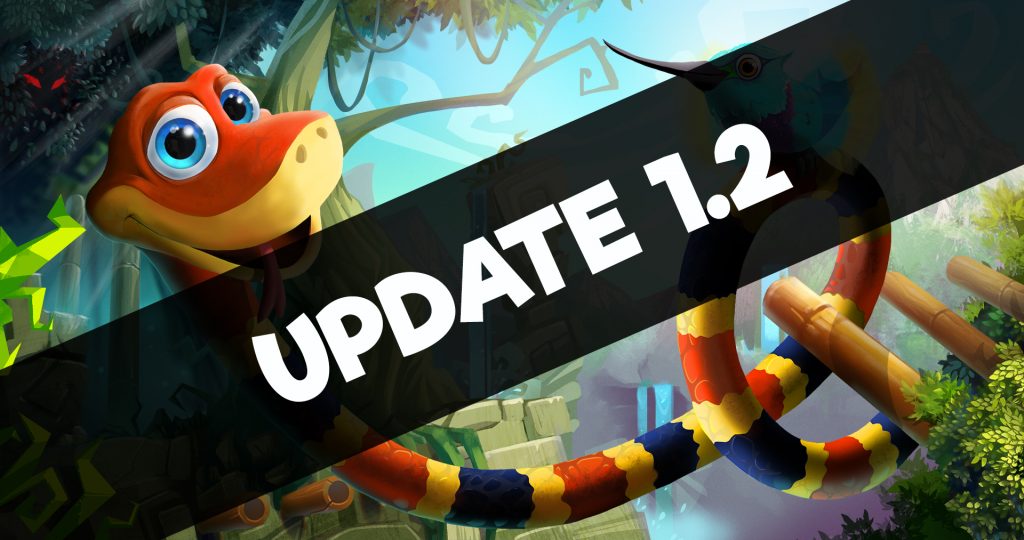 A time trial mode has been added that allows players to battle friends and strangers alike to see who can get the fastest time. A leaderboard has also been added that will display the top snakes from around the world. Several other bug fixes were also implemented, all of which can be seen below.
• TAIL GRAB: fixed a bug where Tail Grab was unreliable
• TIME TRIAL: fixed a TT exploit where players could get a time of zero
• TIME TRIAL: fixed an issue in Time Trial where some players could not complete the level
• TIME TRIAL: fixed an issue in Time Trial that prevented the timer from not displaying correctly
• LEVEL 11: fixed an issue where the ball would activate incorrectly for some players
• QUETZALCOATL ACHIEVEMENT: fixed an issue with Quetzalcoatl not triggering correctly for some players. If players have previously reached the requirements, playing a level without dying again should trigger the achievement.
• FLOOR IS MOLTEN ROCK ACHIEVEMENT: The Floor Is Molten Rock achievement now triggers correctly
• CAMERA: fixed an issue where the camera did not move as fast as intended
• LEVEL 9: fixed an issue where the camera would not move for some players making the level unplayable
• TAIL GRAB: fixed an issue where Noodle would move faster than intended while Doodle was holding his tail
•  GAME ICONS: all platforms have updated game icons
• GENERAL FIXES AND PERFORMANCE IMPROVEMENTS
If you're looking to try out these new features, you can download the update on the Switch now.
Leave a Comment