We're almost a month away from Splatoon 2's release. After this past week with new footage and a tournament happening during E3, we now have the full site for the game. There's one caveat though: the Gear section is under construction. Sorry if you wanted to start seeing the everything in one convenient spot, but you'll have to wait just a tad longer. Other pages are live — showing everything from Game Modes, amiibo, News & Video and a Buy Now section. (No, the Splatoon 2 Switch bundle doesn't have a spot on that site, nor has it been confirmed for a North American release. We still have our fingers crossed for that glorious, neon fresh squidtastic piece of hardware.)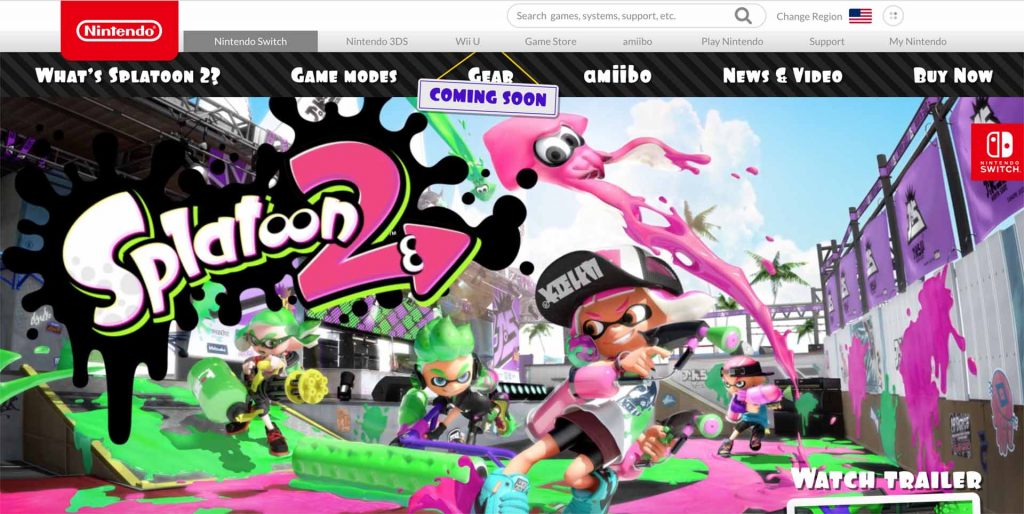 Though within this new area, Inkopolis Square, we do have some location information: Deca Tower will be the place for online multiplayer battles and The Shoal is where you can set up private matches in all available game modes (including Salmon Run.) Speaking of Salmon Run, which is featured on the Game Modes page, make sure to say hi to Mr. Grizz while you're there!
This crew of Squids, Kids and Squid-Kids on the Nintendo Wire team can't wait for the game to come out! What are you looking forward to in Splatoon 2?
Leave a Comment