Last month we reported that Matt Bozon, Creative Director at WayForward and Shantae's "Dad" in a game-making sense, shared with his followers on Twitter that Shantae would be getting her image transformed into a CharaGumin figure. As of yesterday we have a better idea of what she'll look like and in color too!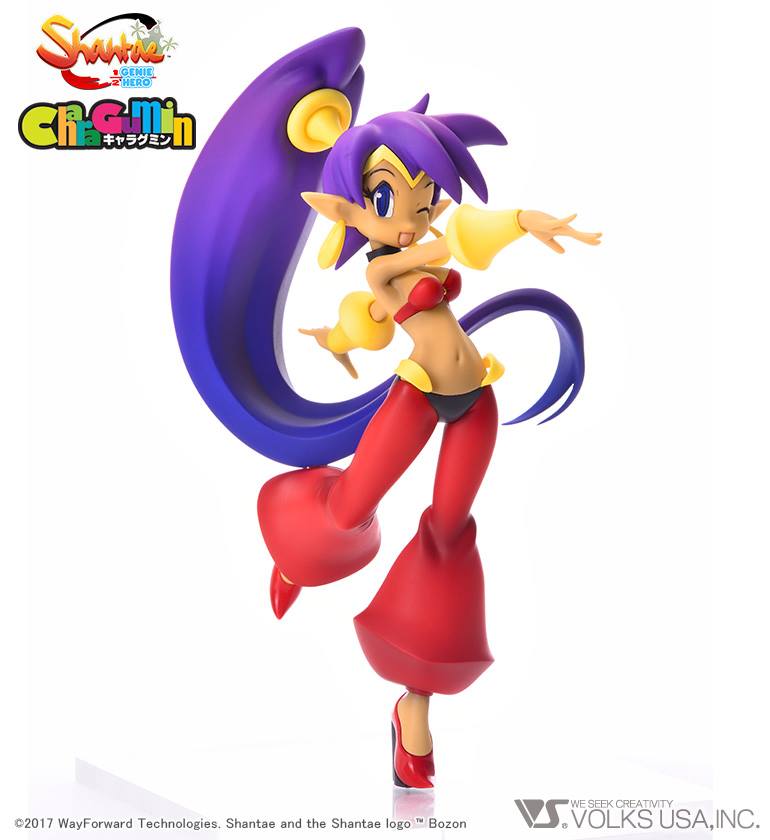 If you're a WayForward fan, Shantae fan, toy fan and more then you don't have to wait too long to buy one from VOLKS USA. Shantae will be making an appearance at Anime Expo at the Los Angeles Convention Center from July 1st – 4th and will be for sale. There's no word as to how much she'll cost or how many units will be available, besides limited quantities. Fans did ask Mr. Bozon a few other questions about whether or not the figure will be available online. He did promise the once he gets the link from VOLKS USA that he will tweet it out.
Shantae has been a busy half-genie lately. Hopefully her figure will do quite well so that maybe she can make the transformation to amiibo or that maybe Risky Boots will want to see what it's like to be a CharaGumin figure.
Will you be buying Shantae?
Leave a Comment