The close proximity to E3 means its leak and rumor season. Just two weeks ago we reported on Mario x Rabbids, but today's rumor may be even bigger – Best Buy Canada has listed placeholders for three physical Switch games on its E3 hub.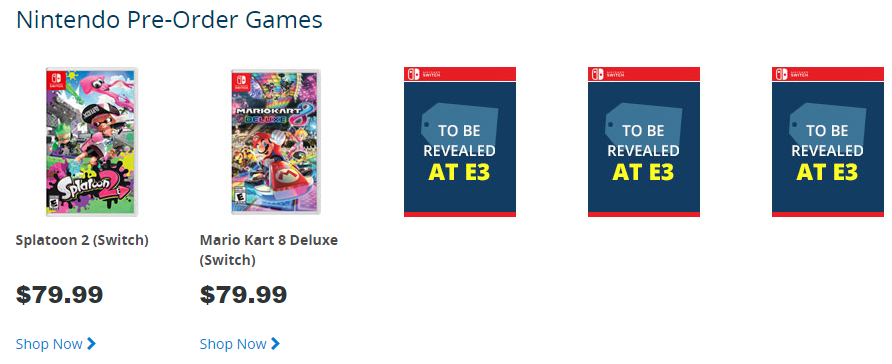 It's worth noting that it doesn't look like they are there just to fill up space – the Xbox section only has two mystery games, leaving an empty space at the end.
More intriguing, though, is that Reddit user Pokotok has manipulated URLs and found two placeholder box arts – one for Super Smash Bros. and another for "Pikmin World." Both of these also cropped up on European retailer Intertoy's site back in January, alongside games like Assassin's Creed Egypt and "Rabbids Invasion".


Of course, these two images are placeholders and there's no guarantee they mean anything. It could be the case that they were added accidentally after seeing the aforementioned rumored list.
Regardless, it's good to know three unannounced titles are on the way! We'll be sure to let you know if they're announced during our on-going E3 2017 coverage.
Leave a Comment