First 7-11, and now Tower Records. It was teased last month that Tower Records would be doing something squid-related, but this goes beyond just music from the game. The game isn't even out yet and Splatoon 2 is getting a ton of merchandise — if you're in Japan that is!
Here's what we know: There will be a scratch card/lottery program this summer. Based on how much you spend at Tower Records, you have the chance to win gift cards or the most bizarre piece of Splatoon merchandise: an Inkling Squid robot vacuum (i.e., Roomba). Only five will be given away during the promotion. While supplies last, members can swap points for a few Splatoon items: an acrylic shot glass and/or soap dispenser bottles in a two pack.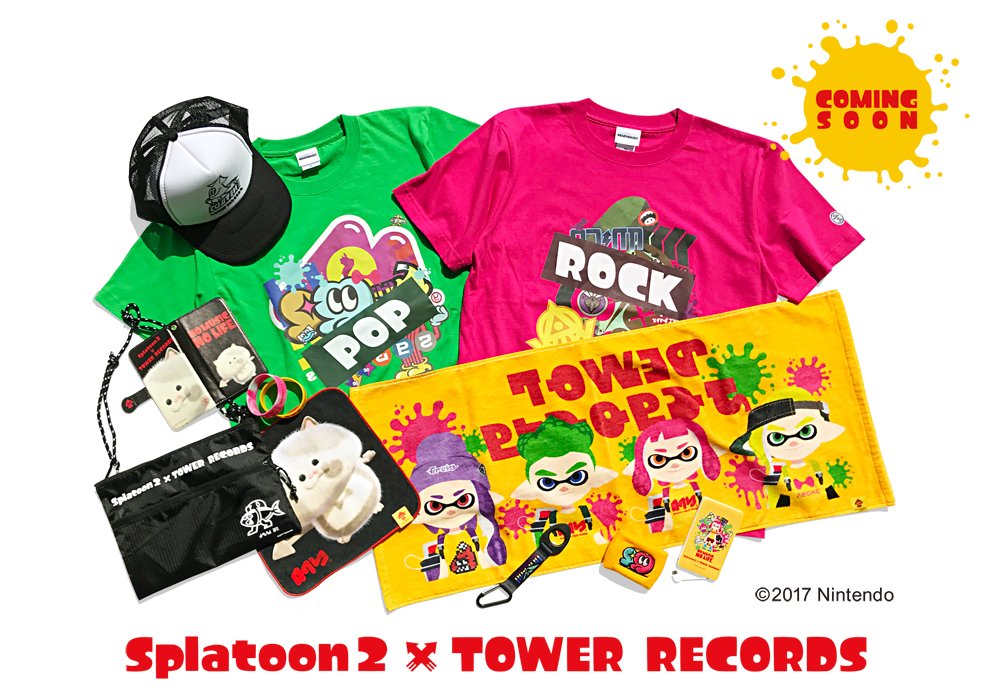 Remember Splatfest Rock vs. Pop? Well, it's back in a different form! Buy a western rock or pop CD and you get a sticker proclaiming your loyalty. Want something a bit more than that? How do Team Pop or Team Rock shirts sound? While we're at it, how about some Splatoon 2 merhcandise in general. Towels? Li'l Judd sneaking onto some merch? Hats? Phone cases? Checkity, check, check. These items will be available via web reservations to Tower Records members starting on June 16th. Merchandise will go on sale in stores on the 23rd.


For something a bit music related, the new band for Splatoon 2, Wet Floor, is getting a CD release and a live performance/CD release party. The four track album will be out on July 12th and the performance will take place later that month on the 30th. If you want to attend the party, you'll have to get a ticket by picking up the CD on its release day. Based on the game's success, and the popularity of past events, we're guessing tickets will go instantly.

The Splatoon Summer Fever is hitting more than just "fresh" on a scale of one to boo-yah. Is there anything you wish you could make part of your collection? Let us know in the comments!
Leave a Comment